Crystal Casino - Twenty Four Hour Playground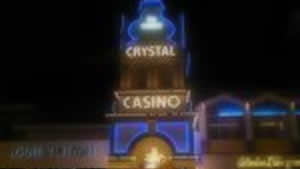 The Crystal Casino is Aruba's only one that is open twenty four hours a day, seven days a week. It is located in the Renaissance Aruba Resort in Oranjestad. The resort offers two hotel options. The Renaissance Marina Hotel is an adults only establishment while the Renaissance Ocean Suites is family friendly with lots of fun available for children and their parents. The resort's location is in the heart of great shopping and restaurants. A private beach awaits on the hotel's own private island. One of the main attractions of this resort, however, is the premier gaming location positioned inside it.
The capital city of Oranjestad is the sight of the Crystal Casino. It is located on the western end of the island on its southern coast. The town was built in 1796 around the site of Fort Zoutman. It gets its name from King Willem van Oranje-Nassau. The name was given the city in the 1820s. It became necessary due to the discovery of gold on the island. As tourism and development have increased, some manmade expansions have been made to the city. One such expansion is the site of the Renaissance Marketplace and Queen Wilhelmina Park. The architecture of the city reflects its Dutch heritage. Cultural restorations are currently underway that will make the city even more colorful and beautiful.
The Crystal Casino is a sight to behold. Its Australian crystal chandeliers gleam creating a sparkling glow throughout. Gold leafing, intricate moldings and Italian marble give it a feeling of opulence. Its 14000 plus square foot parlor features all of the most popular table games such as roulette, craps, blackjack, let it ride, baccarat and poker. Over 400 slot machines are also ready and waiting. The machines employ the latest technology. They offer some unique playing features and the biggest table roll on Aruba.
The excitement at the Crystal Casino goes far beyond gambling. Let's Go Latin. This show is the hottest ticket on the island. The show is a delight to the senses with singing, dancing and amazing acrobatics. Stunning, colorful costumes and dazzling lights compliment the talents of the talented cast. It is like watching carnival onstage. Let's Go Latin is the biggest stage show in the Caribbean. The eclectic offering of songs and entertainment mirrors the multicultural flavor of Aruba itself. The show is performed most nights of the week and can be combined with dinner in package form to provide a complete evening on the town.