Seaport Casino - Part of the Renaissance Empire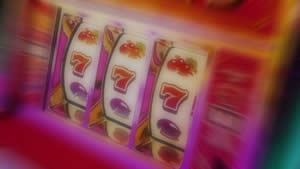 Aruba's capital city is Oranjestad. The city was founded in 1796. For many years, it had no official name. Aruba gained prominence as a result of the discovery of gold on the island. By the 1820s, the capital then needed a name. The name came from King Willem van Oranje-Nassau. Oranjestad is located on the southern coast on the island's western side. The main street of the city is Caya G.F. Betico Croes. Shopping can be found all along this main thoroughfare. Everything from fine tanzanite jewelry to t-shirts and other souvenirs can be found by walking the streets of the capital. The largest port on the island is located here with plans to expand even further. When cruise ships dock, many of the people sailing head to the city's two main gaming establishments, the Crystal Casino and the Seaport Casino.
The Seaport Casino is a part of the Renaissance Aruba Resort & Casino. Renaissance is a collection of properties and other offerings located throughout the capital city and the island at large. Some of its holdings include two resorts. One is an adults only hotspot while the other is a family friendly vacation paradise. A private island is available to guests to enjoy white sandy beaches without the intrusion of crowds. A conference center plays host to corporate meetings and retreats and other gatherings. There are cinemas and shopping and restaurants all under the renaissance umbrella.
The Seaport Casino is the island's only waterfront gaming place. Its casual flavor and beautiful water views make it a prime destination for those who want to play and relax at the same time. It is located within the Aruba Seaport Marina next to the marketplace and conference center. Players enjoy table games such as let it ride, blackjack, roulette, craps, poker and baccarat. Over 200 slot machines are on hand for those who want to try their luck by pulling the arm.
The Seaport Casino is unique in its context and design. Its location is prime putting it close to excellent choices for shopping, dining and accommodations. It is a part of one of the island's hospitality industry powerhouses, Renaissance. It combines two of the best attributes of the island. Beautiful views of the water and the opportunity to play exciting games of skill and chance bring thousands of visitors to Aruba every year. This spot lets tourists from everywhere and anywhere enjoy both simultaneously.