A Dream Wedding Destination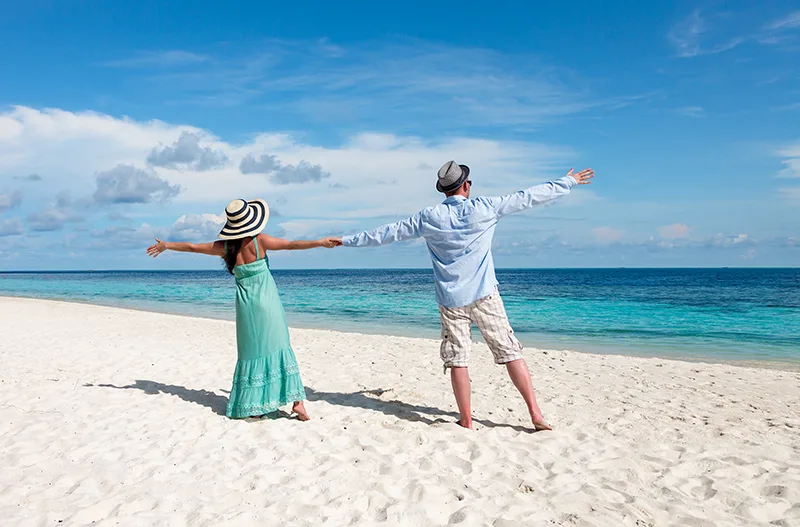 Aruba is a perfect destination for starting a life of love, adventure, and happiness. Whether you want to exchange your vows with your feet in the sand, say "I do" in a chapel on a hilltop, or open your first dance under the swaying palms of a seaside resort, Aruba has it all. With an average temperature of 30 degrees Celsius, you can be sure that your wedding will be a dream come true.
Planning Your Honeymoon
On Aruba, you and your partner can fully enjoy your honeymoon. Bask in every ray of sunshine on the secluded Baby Beach, dine with your feet in the sand, or hop on a party bus to drink, laugh, and dance until dawn. Your honeymoon on Aruba will be an unforgettable experience.
Aruba is a small, safe, and comfortable island, making it an ideal place to get married and spend your honeymoon. Choose one of the many wedding packages available when you book, to make your wedding day even more romantic while saving money at the same time.
Working with Wedding Planners
Aruba has a number of wedding planners who work directly with various wedding venues. They can help you with planning and executing your wishes for a wonderful Aruban wedding day.
Besides being a great wedding location, Aruba is also an ideal destination for spending your honeymoon. You can explore the entire island, enjoy the inviting culture, and relax in the luxury resorts along the coast.
Make your wedding and honeymoon a time to remember forever. With luxurious resorts and plenty of all-inclusive options, you can begin a happy life on "One Happy Island."