Windows on Aruba is Special
---
---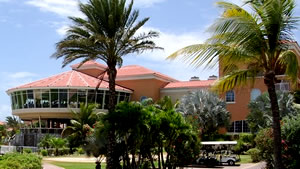 For all the tourists who are food lovers and wish to have a wide choice in the menu, Windows on Aruba is the best choice. Located in the Divi village golf and beach resort, it is also open for people who do not stay in the hotel. Since the restaurant is built on the top floor of the golf club, it is a treat for the eyes as the diners get a view of the sea as well as the golf course.
The place is known for its ambience and fast service. The staff is courteous and will readily help anyone in having a memorable time. The menu is replete with modern and classic dishes and even has exclusive dishes for children. Therefore, it is a perfect place to have food for the entire family as well as a couple.
Famous for its fish and steak in the entire island, the chefs of Windows on Aruba give every dish a definite edge over the other eateries. Their wine list is also extensive and one can find beverages from different countries. When good food is coupled with an astonishing ambience, what more can one ask for?
The restaurant is open for both lunch and dinner and those who have spent the entire day in the golf course can enjoy the mouth watering dishes at Windows on Aruba before retiring for the day. It even facilitates celebrations of special events and be it any occasion, it is always advisable to make a reservation before visiting the restaurant.
Being one of the most famous eateries in the area, it is bound to give anyone an experience of a lifetime. People who visit the place once always return to enjoy the delicious food and beautiful scenery.