California Wreck – Dive Aruba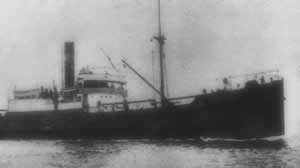 If you are an experienced diver on your way to an Aruba vacation, then you must be sure to visit and dive the California wreck. This is one of the most sought after dive adventures in Aruba. But, remember this is for experienced divers only. The California lies at rest in the choppy waters on the island's windward side. This area experiences strong currents and rips and should be approached with caution. However, with that said, this is indeed one of the most interesting dive sites in the world. Divers from everywhere have been fascinated with the California.
The California wreck itself has an interesting history, as it was one of the ships that received distress calls from the Titanic as it went down, yet did not respond. The ship itself is over 100 years old and remains very much intact in its final resting place. You may want to plan two or three separate dives, as there is a lot to see at this wreck site. One dive may not do it. You also want to make sure you go with a dive guide, as they will be able to help you get the most out of your dive.
For underwater photographers the California wreck is a Mecca. Because it is located in between 30-45 feet there is ample opportunity to get some great shots in. The lighting and clearness of the water lends perfectly to world-class photography. The wreck is surrounded by colorful coral and all types of tropical fish swimming in and around the ship. The wooden hulled ship sits upright on the ocean floor allowing easy access to all its intrigue and features. You can spend a lot of time cruising around the hull of this historic wreck.
Because the hull is wooden, the California wreck offers insight to a multitude of interesting sea flora and fauna. From stem to stern you will find multitudes of species of sea life attached to the sides and bottom of the wreck. You could literally spend hours just perusing through the sea life that lives on the ship. For a really interesting experience you may want to take a night dive on the wreck and see it from a whole other light…literally! Night dives on the ship are definitely just for the experienced as the added darkness factor to the strong currents bring a little more danger for some.