Red Sail Sports – Make the Most of Your Time in Aruba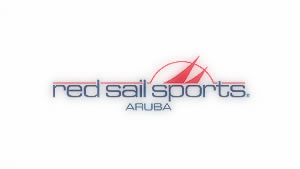 Envision the famous white sand beaches and the gentle trade winds. Aruba is an island paradise. Red Sail Sports specializes in making your Aruban vacation a true Caribbean adventure. The island's water sports experts, Red Sail, offer everything from sailing to diving to dining. Whether it is romance or adventure that you are after, you can find it with Red Sail. Celebrating 20 years of island adventure, Red Sail is a huge part of the Aruban vacation experience.
Red Sail Sports has a fleet of 6 boats. Their three dive boats are the most modern on the island and can accommodate anywhere from twenty four to forty eight passengers at a time. These boats operate out of three of the most luxurious resorts on Aruba – the Hyatt Regency Resort, the Marriott Aruba Resort and the Renaissance Aruba Beach Resort. Red Sail Sports also boasts three catamaran sailing vessels. Ranging from 53 to 70 feet long, they are the most luxurious and expenses sailing vessels on the island. The boats take daily tours that include snorkeling and sunset trips and also are available for private chartered events.
Red Sail Sports welcomes families to the island of Aruba with specialized programs that are tailor made for families with small children. If you are interested in a dive vacation with your family, Red Sail offers a snorkel tour for families with children aged four and up. Ride aboard one of their luxury sailing vessels out to a reef or one of the shipwrecks off the coast and then jump in for a great snorkeling adventure. If you are more interested in SCUBA diving, Red Sail Sports offers instruction for adults and pre-SCUBA instruction for children as young as five. There is literally no end to the dive possibilities for your family.
Red Sail Sports has been in business for over twenty years, making Aruba one of the best places in the world to vacation. They even offer land activities, such as horseback riding, hiking tours, ATV rides and mountain biking. Whatever your interest, Red Sail Sports is there to help you pursue it, so that your vacation memories will be the best of your life. Enjoy a cruise, a dinner show or even just a lazy day at the beach. Once you have been to the island of Aruba, you are sure to want to come back, and once you have used Red Sail Sports to plan your vacation you will want to use their services again and again.
Contact;
Red Sail Sports Aruba
Tel: (297)5861603
Fax: (297)5866657
info@redsailaruba.com
http://www.aruba-redsail.com/