Car Rental – The Best Way to Get Around Aruba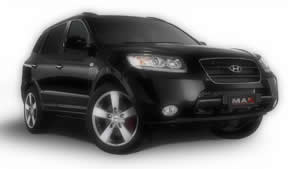 One thing that many people do not think of until they arrive at their vacation spot is car rental. This is an important part of any vacation because not all places provide this, which will leave you stranded. This is not the case in Aruba. There are many rental shops around, which makes is easy for you to sight see the rest of the island. When you rent your own car, you will not feel limited to how much of the beautiful island you can see. You can explore when and where you want. Although some of the resorts have bussing, you have to stick to a strict schedule, which limits the pace at which you can explore.
Just like anywhere else, there are some rules when it comes to car rental in Aruba. You have to have a driver's license that has been valid for at least two years. You also have to be a certain age, but this age does vary from company to company. Most places also offer unlimited mileage, but that is something that does change, so you have to check with your own company when you go to book your car. Many of the companies also offer a pick up service, but again, that varies from company to company.
Although there is a great bussing system in Aruba, many people find they enjoy their trip better with a car rental. This is because they do not feel controlled by the routes and schedules of the bus. If you are running late, you do not have to wait for the next bus to arrive because you will have your own car. You also will be able to take more items with you when you go to do your exploring because you have the space of the car. You will not feel as if you are lugging around your entire luggage like you would on a bus.
Like anything else, you should make sure you research your car rental before you arrive in Aruba. You want to make sure to have one reserved for you if you can, that way you will not be surprised at the cost or anything like that. You will be able to add this cost into your budget before you leave, so you will know how much you have to spend elsewhere. Renting a car is a great way to see the island.