Hospital in Aruba
---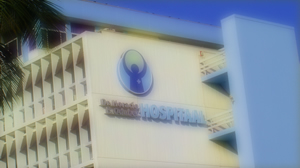 Accidents and illness are not things that tourists want to consider until a need for medical care arises. No one wants to think that a vacation will be interrupted by a medical emergency, but being aware of the local hospital in Aruba can ease any anxiety. A hospital in Aruba is well-equipped to provide quality medical services that may become necessary while on vacation.
Hospitals in Aruba have emergency rooms with at least one physician on duty at all times. The hospitals provide numerous health services that may become necessary during a vacation. Though tourists probably do not want to have to visit a hospital, the hospital in Aruba is prepared to deal with emergencies and chronic conditions for which the person may need monitoring or treatment.
Specialists and laboratory services are available as needed. In Aruba, medical labs are owned by the government. The laboratories provide numerous diagnostic services such as x-rays, CT scans, cardiac tests, and blood tests. The physician will decide what diagnostic services are medically necessary in order to ensure the patient is receiving proper care. A physician in a hospital in Aruba may refer the patient to a specialist.
The Aruba hospitals have the same specialists available that one would expect at any modern hospital. Dermatology, urology, cardiology, orthopedics, psychiatry, and pain management are just a sample of the various specialties available. Intensive care is available for severe trauma and life-threatening illness when special monitoring is appropriate.
Some hotels take the health of their guests very seriously as part of their responsibility. It is not uncommon for hotels in Aruba to have their own physicians on call. If a guest becomes ill or is hurt, the guest should check with the front desk of the hotel to see if a physician is available. The physician can refer the guest to the nearest hospital if the physician feels that the tourist would benefit from services the hospital can provide.
Before traveling to a foreign country, the tourists should check with their health insurance companies to see if medical care would be covered by their current policies. Some insurance companies in the United States will cover the cost of medical care in Aruba for the policy holder, but not all companies offer such coverage. If the health insurance would not cover the costs, the traveler may want to buy supplemental health insurance in case of emergency.
Hopefully, the tourist's vacation will not be interrupted by a need for urgent medical care, but people who are planning trips to Aruba can rest assured that advanced medical services are available if needed. A hospital in Aruba is well-equipped with diagnostic tools and skilled doctors to handle the emergencies that may occur.