Immigration Policy Aruba
Avoid Entry Problems By Knowing Immigration Policy Aruba
---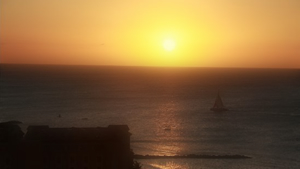 Deciding on a vacation destination can be a fun experience as you look at what kind of trip you want to have. If your destination involves travel to another country, it pays to learn as much as you can about where you are going. If your choice is Aruba, be sure to familiarize yourself with immigration policy Aruba.
As defined by the country's guidelines, you are a tourist if you are on vacation or have come for recreational activities. Other reasons that deem you a tourist are traveling there for health, family, or religious matters, or if you are attending a sporting event. You can travel for business reasons and still be designated a tourist, as long as you do not work.
The country of your citizenship, and the reason for your trip, will help you determine the requirements to enter the country. There are common entry requirements that apply to all visitors. You must have a valid travel document proving your identity, a confirmed ticket to leave the country, proof that you have a place to stay and the funds necessary to pay your expenses, as well as a completed Embarkation and Disembarkation card.
A valid passport from your country of citizenship is the most generally accepted entry document. Your passport is all that is required if you are a citizen of a certain group of countries. For citizens of all other countries, you will be required to have a visa as well as your passport. You can find out which category your country falls into by checking the Aruban Department of Immigration website.
If you find that you are required to have a visa along with your passport, you must apply for it in person at a Kingdom of the Netherlands Embassy or Consulate office. The visa must be secured before beginning your trip. To apply for a visa you must complete an application and present it, along with a photograph, copies of your travel and housing reservations, documented proof of adequate finances, and a passport that is valid for more than three months.
The Embarkation and Disembarkation card must be completed and signed prior to entry to the country. The immigration officer at the port of entry will review your documents and assess whether you can be admitted. You will be expected to prove that you have a place to stay, money to pay for your expenses, and a departure ticket. The decision for admission rests with the immigration officer, and your entry can be denied if you do not satisfy all requirements.
As you plan your trip, keep in mind that you can visit as a tourist for thirty days. To stay longer than thirty days you must file an application with the entry immigration officer for an extension. Again you will have to prove that you have accommodations for the extended stay, as well as sufficient money. If you are allowed an extension, you must secure medical and liability insurance to cover that extra time. Even with an extension, you cannot stay longer than 180 days as a tourist in any calendar year. You must obtain a residence permit if you want to stay more than 180 days, at which point you would no longer be considered a tourist.
To avoid issues with immigration policy Aruba, do your homework before starting your trip. Learn what is required before you leave home, and be prepared. You will find that your trip is much more enjoyable this way.