Boardwalk Vacation Retreat Aruba – Relaxing in Style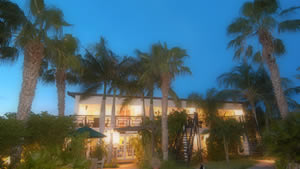 If you are looking for one of the premier places to vacation, then look no further than the Boardwalk Vacation Retreat Aruba. Aruba is a medium-sized island in the Caribbean Sea, roughly seventy square miles in size, and six miles wide at its widest point. It is a part of the Netherlands, and there are various languages spoken there – the national language is Dutch, and the native language is called Papiamento, though English and Spanish and even French are spoken by many people across the island. The Boardwalk Vacation Retreat has taken advantage of its unique setting to provide some of the most luxurious accommodations available in Aruba, and in this article we'll take a look at some of the things that make it so special.
The Boardwalk Vacation Retreat Aruba is set on what was once a coconut plantation. It is composed of some thirteen individual "casitas," which means "little houses," each in a different location and style. There are ten one-bedroom casitas that are arranged in different areas of the hotel, and two two-bedroom casitas next to the pool and in one corner. These rooms all have views of the lush garden, although there is a single casita that sits in direct view of the ocean, making it a much sought-after room.
The Boardwalk Vacation Retreat Aruba borders a bird sanctuary, and Aruba itself is home to many unique and beautiful species of birds. Some prime examples of these would be the Shoco, known more commonly as the Aruban burrowing owl, and the Prichiki, the Aruban parakeet. The island is in general somewhat dry, and therefore there are a number of lizards, geckoes, and small (non poisonous) snakes. There are also many species of cacti, as well as a fascinating tree called the divi-divi. The divi-divi trees all bend (some at nearly a ninety degree angle) towards the west, due to the constant force of the trade winds that sweep across the island.
If you are planning a trip anywhere in the Caribbean or to Aruba in particular, you will be hard pressed to find a hotel more accommodating and convenient than the Boardwalk Vacation Retreat Aruba. It retains a close proximity to Aruba's world-class golf course, the Tierra del Sol "Land of the Sun," as well as various other land and water sports. However, due to the bird sanctuary, it feels like the hotel is as secluded as any remote island resort.
Boardwalk Vacation Retreat Aruba
Bakval 20, Aruba, DWI
Ph: 2975866654
Fax: 2975861836
Website: www.arubaboardwalk.com