Aruba Apartments
Great Vacation Rental in Aruba
---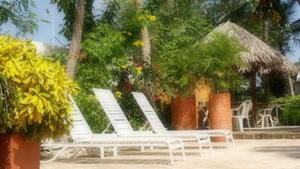 One of the best parts about going on vacation is the place in which you stay. When you book your trip to Aruba, you have many possible rooms. One such option is the many apartments that are great vacation rentals. This is the perfect spot for families who are planning a vacation together. There will be enough room for the entire family, as well as the option of cooking family meals together. You will not be forced into eating out for every meal as you would in a hotel. You will find that these are reasonably priced, which make them a great alternative to the usual hotel.
Besides the freedom of cooking food when you want, you also will have more freedom and privacy in apartments than in regular hotels. In hotels, you have to be aware of your noise level because there are people on either side of you. In your own place, you are bound to feel more comfortable. If you never gave this a thought before, you seriously need to consider it before going to Aruba. There are plenty of nice ones for rent that will make all the difference when it comes to your vacation. It is sure to elevate your experience.
When it comes to renting apartments for your Aruban vacation, you have plenty of options. If you are planning a large family vacation, you have the option of choosing one of the larger ones that can accommodate plenty of people. You will not be forced to split up your party into several different hotel rooms. You all can enjoy each others company. The best part is that there will be enough space for separate bedrooms, yet you can enjoy the closeness that this type of housing provides. You are planning a family vacation, so you might as well plan one that allows you to be together.
You will find that you have plenty of options when it comes to renting apartments in Aruba, so you will not feel as if you have to book one you do not like. There are several different buildings across the island, so you even will be able to find one near the beach of your choice. They are not all gathered in the same area. Because there is variety, you also will have variety when it comes to the prices you will pay. You will find they are usually cheaper than the expensive resorts, yet just as nice.