Timeshare in Aruba
Own a Piece of Paradise
---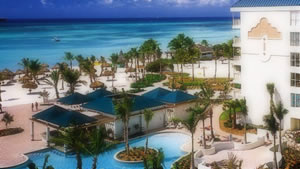 If you have considered vacationing to Aruba, an option you should think about is a timeshare. This will give you the opportunity to return to this great vacation destination. If you are not that familiar with this, it basically is when you purchase a portion of property. The rest is shared among others like yourself who bought it as well. You typically have a week or two reserved where you have full access to the property. This is a great option for anyone who vacations a lot and enjoys the waters of the Caribbean. You are sure to find that it is well worth your money.
Depending on the timeshare that you are looking into, you sometimes have the option of adding weeks to your scheduled time. This happens if you are unable to go for a year. The time you lost can be added on to your trip for the following year. If you are not sure you are able to go year after year, you will want to make sure your share has this option. This feature is listed up front in the details, so you will know before you purchase whether this is included. You do not have to worry about losing your time is you miss out on a year.
You also have the option of getting a timeshare through one of the many resorts in Aruba. This is great because you will feel as if you are an actual guest, yet it is all your own. The cost can vary depending on where and for how long you have your share. Most allow you to put down a deposit and then pay off the remaining balance over the next few years. Once it is paid off, you have the option of selling to anyone you want or willing it to someone in your family.
Buying a timeshare in Aruba is a great idea for anyone who is considering going back more than once. The money you will save in the long run is well worth it. Once your share is paid off, you actually own it for life and never have to pay additional fees. Just consider how much money you spend on one trip and factor that into how many times you would like to go back. That is a great and easy way to see how much money you would save by purchasing this share.