Aruba Real Estate
High Value Real Estate in Aruba With Amazing Returns!
---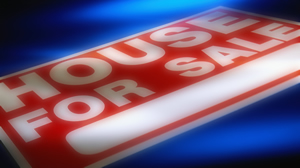 Aruba is considered one of the most charming and holiday friendly destinations in the Caribbean. Being such a tourism driven economy, the real estate market here is booming with a range of opportunities. Potential investors can consider buying a luxurious villa, more compact condos and even vacation rental properties. Commercial property investment is also a viable choice.
Tourism in island paradises like Aruba and holiday destinations in the Caribbean has seen a steady rise in recent years. Tourist arrivals have increased annually and this phenomenon can be felt even across the Atlantic in summer destinations like the Cape Verde islands. Prices of Cape Verde real estate have been generally stable like that of Aruba but is expected to steadily rise in the near future as people take advantage of properties in one of the the world's fastest rising vacation destinations.
What's In Store For You When You Invest In Aruba Real Estate?
Low Cost, High Yeild Investment
Despite being a much sought after tourist destination with tourism increasing by almost 7% from 2009 to 2010, the real estate market remains sluggish. From an investor's point of view, this is of course a wonderful piece of news. It means that property prices are competitive in this largely buyers' market. A typical home in a fairly comfortable locality like the island's capital, Oranjestad, would cost roughly USD 350,000 to USD 450,000. This would entail a 3-bedroom home of approximately 1800 square feet. Of course if you're looking for a more high-end investment, luxury villas can cost between USD 800,000 to USD 1 million.
So Many Potential Properties to Choose From
There are six types of properties in which you can invest in Aruba. There are the residential homes that are between 2 to 4 bedrooms located in modest to well-to-do localities in the island. There are the lavish beachfront villas located on the most prestigious parts of Aruba overlooking the pristine waters. You can purchase land or commercial properties. Then there are condominiums and finally vacation rental properties for you to consider.
Quick and Easy Purchasing Process
The purchasing process for owning a property in Aruba is simple and straightforward. First of all there are no restrictions on foreign nations purchasing property here. You would have to choose a property that appeals to your sense of aesthetics, investment capability and location preference. At this point it is suggested that you hire a property lawyer to help you make an offer to the seller's broker. Once the price is negotiated and fixed, you will sign a purchase agreement and pay a deposit of approximately 10%. Your lawyer will then proceed to complete all the legal formalities like assessing if there are any overdue charges against the property and the property tax payable for the site. He will also help you settle all the closing costs like the transfer tax, notary charges and registration tax. The entire process will take between 6 to 8 weeks and voila; you will be a proud owner of a holiday home in Aruba.
Living in Aruba
If you are planning to live in Aruba there are some considerations you will have to factor into your finances. You will be subjected to income tax on your worldwide income. This includes any rental income and capital gains arising from selling your property. Also all property owners whether residents or otherwise are required to pay an annual property tax of 0.4% on the rental value of the property.
Easy Renting Arrangements
A good rule of thumb while trying to assess the rental yield you can expect from your Aruba property investment is 5% to 7% of the purchase price. Rental prices can be freely fixed between landlord and tenant and there is no legal requirement of a security deposit. The landlord is left free to decide the rent amount, deposit and term of the agreement.
Take Advantage Today!
Review our property listings to see what meets your interest! You can directly contact the broker to start the purchase process.
{rscomments off}