Yemanja Woodfired Grill - fine dine your vacation in Aruba
---
---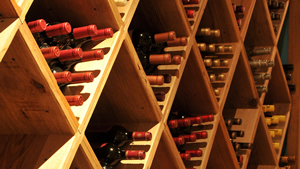 The Caribbean is any day a great choice for a getaway, however when one visits a vacation spot the foremost concern is of finding the right place to eat; the Yemanja Woodfired Grill offers a great dining experience to its guests, this hotel has earned its credentials for being one of the best in Aruba and promises food that is sure to leave your tastebuds asking for more. In a world where everything is going synthetic Yemanja believes in going back to the traditional way of making grilled foodstuff using a wood fire and use only Black Angus beef and locally caught seafood in its dishes.
Food here is fresh, tasty and pleasing to the guests and is prepared fresh to order. Homemade garlic butter and olive tapenade with sun dried tomatoes adorn each dish and results in a flavour unsurpassed by any other place. There are also irresistible side orders that come for free with all the main course dishes. The restaurant is open for private parties and kids and takes extra care for guests who may require special diet concerns to be met such as a gluten free diet or vegetarian diet. The option of special menus and gift certificates make this an ideal place to hold a gathering or gift a dining night to a loved one.
The restaurant is located on Wilhelmina Street in Oranjestad and welcomes guests between 5.30 pm – 10.30 pm. It is possible to make a reservation to the restaurant over the phone or via email. Whether it is Dutch or Mexican, Belgian or Japanese, one can find it all here at the Yemanja wood fired grill. There is little doubt that an evening of a perfect sunset is best enjoyed at the Yemanja Woodfired grill, Oranjestad Aruba.