Divi Village Beach Resort Aruba – Golf and Sand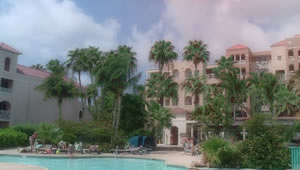 The Divi Village Beach Resort Aruba has virtually everything you could ask for in a trip to the Caribbean – luxurious accommodations, fine food, incredible beaches, and much more. It might seem tempting to even remain within the resort itself, simply because there is so much to do, although the island of Aruba offers lots for nature and ocean lovers alike to do explore. In this article, we'll take a look at some of the Divi Village's attractions, and what you can expect while visiting the island of Aruba.
The Caribbean has earned a reputation as a tropical paradise for a good reason – the people there are friendly, the weather is incredible, and there are many unique species of birds, small animals, and plant life across its various islands. Aruba stands as a shining example of this, with perfect weather nearly all year round, a rich culture, beautiful landscapes, oceans, and beaches, and a taste of the exotic. Experiencing all of this is great, and the only thing better is experiencing it from a luxury resort. The Divi Village Beach Resort Aruba will ensure that your stay is not only a memorable experience, but a comfortable and relaxing one as well.
Some of the amenities you can expect from a stay at the Divi Village Beach Resort Aruba include two freshwater swimming pools, lighted tennis courts, various restaurants including poolside dining at the Seabreeze Restaurant, even a full service activities coordinator who can arrange island excursions such as hikes, visits to local towns and landmarks, and bird watching or snorkeling. There are standard amenities such as car rental and internet access, and then there are not-so-standard amenities such as a nine hole golf course and access to the Alhambra casino.
The Divi Village Beach Resort Aruba even has activities for the kids, such as a "fun club" where a supervised group of kids will explore the ocean, play on the beaches, and swim in the pools for half or whole days, allowing Mom and Dad to relax. Bathrooms are wheelchair accessible, and other options for guests with special needs are available. There is virtually no limit to what you can do at the Divi Village resort, although one of the most popular activities is simply doing nothing. If you want to visit Aruba in style, but you don't want to take out a second mortgage, the Divi Village resort is for you.