MVC Eagle Beach: A Dainty Resort at the Center of Aruba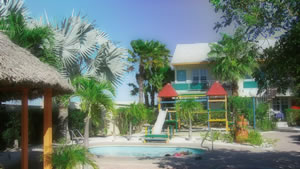 Aruba is fast becoming the tourist destination of choice for beach lovers all across the globe. If you are planning to visit this Caribbean island, you better consider staying at MVC Eagle Beach, a low-rise hotel that is perfect for young couples, families with young children, honeymooners, or those who simply prefer peace and quiet. This world-class accommodation is ideal because it is strategically located within walking distance from the Eagle Beach, which is considered as one of the quietest beaches in the whole of Aruba. If you are planning to really de-stress and have one relaxing vacation, you cannot go wrong with choosing the Eagle Beach, which also boasts of clear azure waters and powdery white sand.
Aside from just being across the beach, MVC Eagle Beach is also within the center of Aruba. It is just 15 minutes from the Reina Beatrix International Airport by car and a mere 5-minute drive away from Oranjestad, which is the downtown capital of this small Caribbean island. Near the hotel you will also find a myriad of recreational facilities, restaurants and other entertainment areas. So even if you are enjoying a quiet time lazing around Eagle Beach, you can still opt to have a fantastic nightlife.
Transportation is not a problem in MVC Eagle Beach. If you do not want to have problems about your transportation, you can always ask the hotel for car rental service. However, if you want to save money, you can always take a bus or a cab. Since this low-rise building is situated at the center of Aruba, you won't have any problem getting a cab or even riding a bus to Oranjestad at any time of the day. It is also important to note that there are supermarkets, pharmacies, and a hospital lying just three to five minutes away from this particular accommodation resort.
Apart from the great location of the hotel, MVC Eagle Beach also takes pride in its exceptional customer service. Most of the staff and crew would really make you feel like a king or a queen during your stay here. Based on raves from tourists who have stayed in this hotel in the past, you will learn that the rooms in this low-rise hotel are not that big but they are clean and comfortable. The Tulip Restaurant, which can be found in the hotel, is also fantastic. The best thing about this resort is that it is big on service but really cheap and affordable on the rates.