Costa Linda Beach Resort Aruba: A Treasure to Behold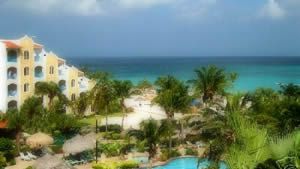 If you are planning to head to the Caribbean island of Aruba, you should consider staying at Costa Linda Beach Resort Aruba. This five-storey hotel located at the JE Irausquin Boulevard along Eagle Beach is just a few miles away from Manchebo Beach. It is important to note that Eagle Beach is a place in Aruba that is known for its fantastic white sand beaches, azure waters and tranquil surroundings. So, if you and your companions are looking for a place to relax and have privacy, you will surely love Eagle Beach. However, if you want to have fun and excitement, you can easily head to Manchebo Beach, which is less than fifteen minutes away by car from Costa Linda Beach Resort Aruba.
In Spanish, the name of Costa Linda Beach Resort Aruba literally means beautiful coast. This hotel really lives up to its name because it is located in an area that is truly spectacular. But apart from the beautiful beach and sea, however, you will enjoy your stay in this Caribbean wonder island because of the friendly accommodation you will get from Costa Linda resort. If you are just spending private time alone or with your spouse, you might want to get a tropical inspired one-bedroom suite, which is furnished with a balcony and pool deck view, fully functional kitchenette, air conditioning, satellite television, telephone service, and also a roman tub and shower. But if you are with friends and other family members, you can choose bigger suites, including two-bedroom and three-bedroom accommodation.
The first thing that most tourists see in Costa Linda Beach Resort Aruba is the vast relaxing pool in the middle of the resort. Many people actually spend countless of hours by the poolside to participate in pool aerobics or simply to cool off in several Jacuzzis surrounding the pool. Other amenities that you can expect from the resort include a gift shop (where you can buy souvenir and do your shopping), a market that is conveniently located at the resort, a fitness center, tennis courts and also a spa and salon where you can truly experience pampering at its best.
Wind surfing, playing golf, scuba diving, snorkeling are just some of the activities that you can expect to enjoy in Aruba, particularly in Eagle Beach. However, in Costa Linda Beach Resort Aruba, you can also participate in the many activities that the resort has specially prepared for its guests.