The Mill Resort Aruba – Why Choose the Mill?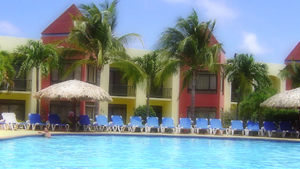 The island of Aruba is a popular choice for tourists around the world, for the simple reason that the weather is incredible, the beaches are serene, and the people are friendly. There are a number of different resorts across Aruba, because tourism is so popular there – however, this has created competition between the hotels, so that many tourists can receive extremely affordable rates on luxury hotels. One such hotel that offers incredible rooms is the Mill Resort Aruba, and in this article we'll take a look at some of the great amenities and activities available to guests at the Mill.
There are virtually endless things to do on the island of Aruba itself, but should hiking, swimming, snorkeling, bird watching, sightseeing, and exploring get old, The Mill Resort Aruba offers lots of ways to either relax or get active as you see fit. Amenities for guests include two freshwater pools, a kid's pool, and a children's playground for some lighthearted fun. There is a full service restaurant, a bar, a gift shop, and many other services such as laundry and car rental that you would expect from any resort. However, there are also some extra services such as a manager's cocktail party and daily entertainment and activities for adults and kids that will be sure to keep you entertained.
The Mill Resort Aruba also has a number of activities that they will help guests experience, such as Twister, hula-hoop dancing, volleyball, dance lessons, and Papiamento (the native language of Aruba) classes. There is coconut bowling, karaoke, and carnival-styled dancing and music throughout the week. The Garden Café provides dining opportunities throughout the day in a number of different varieties of cuisine, one of the favorites being the authentic Aruban dishes that are cooked in local, traditional methods.
The Mill Resort Aruba provides all the comfort and amenities of a luxury hotel without the exorbitant prices, and by staying there you can experience the island as you see fit while still being able to stay somewhere that allows you to be comfortable and relaxed after a long day. Every experienced traveler knows that deciding on the right place to stay is important, and that you should never sacrifice comfort for a few extra dollars if you want your vacation to be worthwhile – however, The Mill provides the vacationer an excellent balance between affordability, relaxation, and opportunities for exploring Aruba.