Plan Your Reservations To Divi Aruba Phoenix Today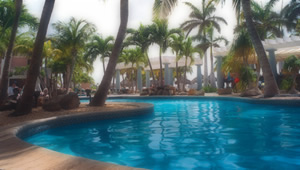 Divi Aruba Phoenix is filled with a plethora of attractions and amenities to take advantage of. With the modern, colorful resort setting by an outstanding pure white sand beach, it truly is a breathtaking vacation waiting for you. And although there are a number of amenities for you to enjoy, the most beautiful one surrounds the resort.
This attraction is situated on Aruba's Palm Beach and is backed by a gorgeous private wildlife sanctuary. This truly is a tropical delight compared to other Aruba resorts you have to choose from. From the numerous activities to the clear aqua waves that wash upon the white beach, it is sure to be a relaxing vacation you had hoped for.
There are a total of one hundred and one spacious beachfront studios that all differ from one another. You can choose from one and two bedroom suites that offer fully equipped kitchens, picture windows, and large balconies offering spectacular views.
If you are looking to do a little more than crash on the beach, there are several beachside activities to enjoy. The most obvious activity is the beach and everything it has to offer. With constant 15-knot trade winds, windsurfing has become quite popular. It does not matter whether you are a beginner or an expert, you are guaranteed to find a location that suits your skill level.
Another popular water activity is scuba diving or snorkeling. There are many diving sites Aruba has to offer if you have an Open Water Certification. It allows you to go wall diving, reef diving, or explore the many sunken ships from World War II. If you are a beginner or a visitor looking to stay close to the surface, there are many beautiful coral formations you can observe and wreck sites that are close enough to view.
While the beach provides enough entertainment and enjoyment at Divi Aruba Phoenix, some may be looking for casinos to spend the night. There are some casinos that are open 24 hours a day, but most open at 11 a.m. for slots and 1 p.m. for table games.
In addition to the casinos and table games, the larger casinos feature life first class entertainment for you to enjoy. Many performers and entertainers have been imported from other countries such as the United States and Latin America. Regardless, you will enjoy what entertainment this resort has to offer.
There are several resorts for you to choose from in Aruba, but Divi Aruba Phoenix is guaranteed to provide you with the vacation you had dreamed of. From the stunning beaches filled with activities to the nightlife at the casinos, there is a little bit of something for everyone.