Snorkeling – A Must for All Aruba Vacationers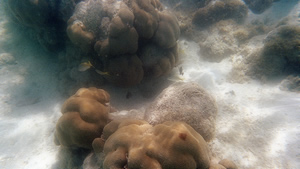 Because so many people want their vacations filled with adventure, they visit Aruba and try their hand at snorkeling. You will find great sights here because of the water that surrounds the island. Not only will you be able to see colorful aquatic life, you will be amazed at the coral and sea sponges. If you have never snorkeled before, you will wonder why it took so long for you to explore and enjoy this underwater adventure. When you go to Aruba, almost all of its beaches are perfect for venturing underwater because of how calm and warm the waters are around the island.
Snorkeling in Aruba is not just for beginners. People who have tried this before must go to Aruba because you will be in awe at all you see underwater. It actually is a huge snorkel destination and is known around the world as such. Regardless of your skill level, you might want to work your way around the island to see everything it has to offer underwater. If you start at the north side, you can see two shipwrecks. From there, you really can work your way around the island to see the many coral reefs that surround Aruba.
You will want to check out the Antilla Wreck, which actually is a German freight ship that sunk in 1940. Another snorkeling treat is the Arashi Reef. It is home to schools of angelfish and parrotfish. If you are lucky, you might even be able to spot an octopus or two. Regardless of what part of the island you are on, you should keep a watchful eye on a location on the beach so you know exactly where you are at all times. If you are a beginner, you should never go out alone. It is best to pay the $25 or so and join a group of snorkelers so you are with people to prevent emergencies.
Many of the resorts offer snorkeling from their hotel staff, but there also are plenty of places around the island that do as well. The prices vary depending on whether you are doing half or full days. The prices will be a bit more expensive, but seeing the views at night might be worth the extra money. Malmok Beach, which is located near the northern tip of the island, is a great place to try your hand at this underwater adventure.