Culture
Feel the Aruban Love and Hospitality
---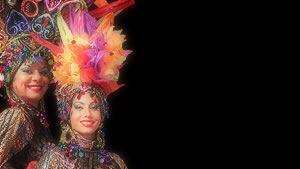 When people decide to vacation out of their comfort zone of their home country, one of the deciding factors of where they go usually depends on how they will be treated by the locals of wherever it is they choose. Because of this, Aruba has become one of the most popular vacation spots because of the culture of the locals. They have a tendency to go out of their way to help people, including the vacationers. The hospitality that they show to tourists keeps people coming back year after year. It makes it a perfect match for people looking for a beach vacation that will be full of nice people.

People do not want to go to a beach where they will not be treated nicely by the people who live there. Even if the beach is lovely, negative behavior will not make up for it. People simply need great culture in order to fully enjoy their vacation. They will find all of this at Aruba, regardless of which one of their many gorgeous beaches you choose. The entire island is so welcoming that you will feel as if you have been going here for years, even if it is your first time. Isn't this what everyone wants out of a vacation?

Because Aruba's culture is that to make people feel welcomed, you will be able to better enjoy your trip. Who wants to go on a vacation where they are treated like silly tourists? Here, you will be treated as guests. Another aspect of the great society has to do with the many activities you can do here. You are not limited to lounging on the beach if you are the type of vacationer who actually wants to see where you are staying. There are several water sports you can do, as well as tour the island. Regardless of what you do, you are sure to feel welcomed.

Another aspect of Aruban culture that leads to a better vacation experience is the sheer fact that the locals want you to have a great time. They take so much pride in their tourism that they will go out of their way to make you have a great time and consider going back. You are going to be hard pressed to find another spot like this. There is a reason why Aruba is the preferred vacation destination spot of the Caribbean.