Tamarijn Aruba – All Inclusive Resort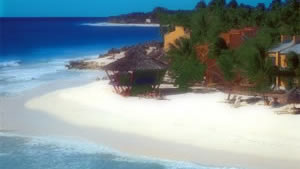 If you've ever wanted to experience the Caribbean, Aruba is hands down one of the best places to do so. It exemplifies in many ways everything that makes the Caribbean so popular – miles and miles of coastline, warm, clear, and breezy weather, and lots of resorts to allow you to enjoy this amazing area of the world in total comfort. Resorts can get fairly expensive there, so taking advantage of an all inclusive resort like the Tamarijn Aruba makes it easy to get the most bang for your buck. In this article, we'll take a look at some of the Tamarijn's unique features, as well as what you can expect to get in an all inclusive package.
The Tamarijn Aruba is a popular destination for those who want to experience everything that Aruba has to offer. An all inclusive resort means that you simply pay to stay there, and receive just about everything else for free. At that Tamarijn, this includes every meal and snacks throughout the day, with luxury dining options. You will receive unlimited beverages for both adults and kids from seven different bars, a private patio or balcony for oceanfront guests, and three separate freshwater pools with water sports. There are complimentary bikes and lighted tennis courts for adults and kids, as well as free access to the Divi Winds Sports Center, which comes equipped with a climbing wall and fitness area. You can even get access to the Divi Aruba golf course, the Alhambra Casino, and a day spa.
The Tamarijn Aruba resort offers several packages – the honeymoon package, the family package, and the golf package. The honeymoon package is available for those who have been married within the last month, and has several advantages such as complimentary champagne, a remembrance gift, a candlelit dinner for two at the oceanfront Sunset Beach Bistro, and a guaranteed room in a Deluxe Oceanfront suite with a king-sized bed and a private balcony. Family packages include deals for extra rooms for kids and a children's camp with tons of fun activities that will get the kids active and having fun (and out of your hair).
All of these great options come at reduce prices, because they function as package deals. It can be expensive to stay in Aruba in the first place, and extra costs add up quickly if you don't know what you want to do ahead of time. However, an all inclusive stay at Tamarijn Aruba will guarantee that you pay less and get more.