Geographical Information of Aruba
You Need to Know
---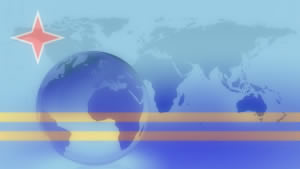 If you are planning to go to Aruba, the most important geographical information of Aruba you want to know is its exact coordinates, which is 12 30 North and 69 58 West. This small island can be found in the Caribbean Sea, particularly in the West Indies. It was part of the Netherlands Antilles (also known as Dutch Antilles or West Indies or Netherlands West Indies), which consisted of two clusters of islands in the Caribbean Sea that lasted until 1986. Aruba lies about 18 miles (29 km) off the Paraguana Peninsula of the South American country of Venezuela. As per official geographical information of Aruba, the total area of this island is approximately 75 sq miles (193 sq km). It is also important to note that Aruba is about 5 miles (8 km) wide and over 19 miles (30 km) long.
The geographical information of Aruba that not many tourists are aware of is that its size or area is only slightly bigger than that of Washington DC. Since it is an island, it does not share any land boundaries with other countries. Although this Caribbean jewel is quite small, its coastline is about 68.5 kilometers. It is also worth mentioning that there are no rivers in the entire island. Another thing that you might want to know about Aruba is its capital, which is Oranjestad (based from the Dutch House of Orange).
People in Europe and the US are usually surprised that the terrain in Aruba is mostly flat with just a few hills. Although Aruba is not blessed with rainforests and jungles that are common in South America, the local government is trying its best to maintain lush gardens and cultivated environments in the area. Geographical information of Aruba that intrigues many is the fact that the highest point of this island is just 188 m, located in Mount Jamanota. The main attraction of Aruba is its white sandy beaches, while the percentage of arable land in the area is only 10.53%. Aruba is not really a vegetable or livestock exporting country. However, this small island used to be the leading exporter of aloe vera in the world during the late 1900s and early 2000s.
For tourists, geographical information of Aruba that is very helpful is the fact that storms do not frequent this small island even if it lies in the hurricane belt of the Caribbean. Majority of the time, you can expect sunny weather in this part of the Netherlands Antilles.