Police Department
Crime in Aruba is Low, but You Should Still Take Precautions
---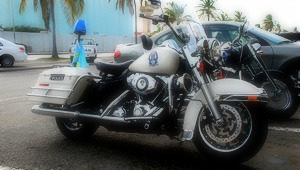 When visiting a foreign place, it is important to be aware of how their police system works and if there are any points of interest you should either be aware of or know to avoid when you arrive there. For visitors and new residents in Aruba, the idea is the same. You need to take the time to learn about the local police department and how it functions.
Currently, there are no known extremist groups causing problems in this area of the Caribbean. No area is specifically unstable and organized crime is rare. However, drug trafficking rings are known to operate in Aruba. Crime in general in Aruba is relatively low, but as always, any visitor in an unfamiliar area should take necessary precautions to protect themselves and their family. It is not unheard of to have a hotel break-in, car theft or armed robbery of another kind. The police department in Aruba is very responsive and will assist you with any troubles you may have.
Any travel warnings or alerts can be found through the Department of State, Bureau of Consular Affairs. American citizens, as well as those from other counties, are urged to take personal responsibility for their own security issues while traveling abroad. The Department of State offers a safety pamphlet you can educate yourself with before your visit. The parents of children under the age of 18 should be aware that the legal drinking age, which is 18 in Aruba, is not always strictly enforced, so it may be wise to implement more rigorous parental supervision. As with any situation, the consumption of alcohol should be done responsibly. Young females visiting Aruba should take the same precautions they would in the United States when going out after dark. For example, travel in pairs or groups.
Anyone who becomes the victim of a crime should make a formal report to the Aruban police department. In addition, a report should also be made to a United States Consulate office. Do this yourself, as you cannot always rely on management of wherever the incident occurred to make the report for you. The reason to contact the U.S. Consulate office is that the staff can provide you with assistance you may need, like where you can receive medical attention, how to contact family and friends and discuss the transfer of funds. The loss or theft of a passport is a serious issue and should be reported right away to the police department and the U.S. Embassy or Consulate.