Enjoy The Eloquent Dining Of Radisson Aruba Resort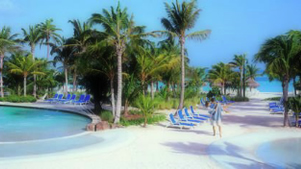 Aruba is known for mouth watering food that includes pastas, fresh seafood, and delectable four-diamond dining. At the Radisson Aruba Resort you will experience nothing less than spectacular dishes. With so many dining options to choose from, you will never have a dull meal while on vacation.
There are a total of four spectacular restaurants and lounges that feature a number of culinary delights. You can get a little bit of everything at these restaurants with a torchlight dinner, an award winning cuisine, and some of the top rated Caribbean food there is to offer.
Dinner by Torchlight offers couples an unforgettable intimate dinner by torchlight. You can experience a table under the stars with the calm breeze and sand between your toes. With flickering torches and gentle waves lapping the shore, this makes for the perfect setting for a special occasion.
The next restaurant you can enjoy at Radisson Aruba Resort is Gilligan's. This is a fun and relaxing diner that serves all of the best salads, burgers, pizzas, fajitas and sandwiches. You will get a little bit of everything at this entertaining and calm restaurant. There is a beach bar as well that will serve you the coolest pina coladas, mojitos and daiquiris.
Moving right along, Laguna offers buffets and Alfresco dining alongside a cooling fresh water lagoon. This restaurant lies amidst lush tropical foliage that puts you right in the scene of the perfect vacation. For breakfast you can enjoy the bountiful buffets or dine from the a la carte menu. For dinner there is a different themed buffet every evening that features all-you-can-eat buffets including a seafood sampler, Bravo Italiano, and BBQ night.
Mira Solo is the next place on your list to take advantage of at Radisson Aruba Resort. This is the first and only martini bar that is in Aruba. There is an open air lounge that is perched above waterfalls and surrounded by luxuriant gardens and birds. It features premium vodkas, scotches, cognacs and tequilas for you mix whatever your style is.
The last restaurant you will want to feast on is Sunset Grille, which truly is a signature restaurant in Aruba. This boasts the AAA four-diamond award as it has made a name for itself for its culinary presentation. It has hand-selected USDA Certified Center Cut Prime beef and a wide variety of seafood options.
One thing is for sure; Radisson Aruba Resort does not let you down when it comes to fine dining. There are some incredible restaurants that feature a wide array of platters to feast on. And with so many options to choose from, you can enjoy a different meal every day of your stay.