Jeep Tours – The Best Way to See All of Aruba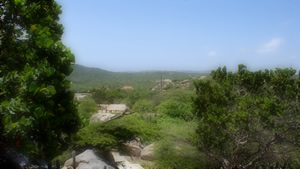 If you are planning on booking a trip to Aruba, your vacation is not complete without going on the jeep tours. It is the best way to see the entire island without the possibility of getting lost. Not only will you get a great view of the Aruban countryside, you also will have a great time with the locals who give the tours. Your tour will consist of all the major landmarks, including the Natural Bridge, the California Lighthouse and the Alto Vista Chapel. These are just a few of the sights you will hit on your tour of the Caribbean island.
The jeep tours also include a trip to the Guadirikiri caves, which is well worth the trip by itself. If you are not that good at researching local landmarks, these tours are the best way to see what the island really has to offer besides its beautiful beaches. Many people assume Aruba only has the beaches until they take a tour of the island. They fall even more in love with the island after the tour is completed. Along with the landmarks, you also will visit the cultural and geographical hotspots. Some of the stops on the tour even allow you to get out and explore for yourself.
A few different companies in Aruba offer jeep tours. All of them offer full or half day tours. You will feel as if you are going on a safari of the island. The pictures you get out of it will be the hot topic ones for your family and friends back home. They will be more interested in these photos than of your photos of water and more water. The full day tours even include snorkeling and swimming in the gorgeous ocean waters. If you are into history and culture, you will not regret doing the full day tour.
Jeep tours are growing in popularity as more and more people understand the beauty of the whole island, instead of just the beaches. Your tour will be something you will laugh and talk about long after your vacation has ended. Because they are becoming more popular, you might want to look into booking ahead of time to reserve your spot. You do not want to miss out on this tour because you waited too long to book. You either can call to reserve or just book online for the easiest reservations.