Emigration to Aruba
Establishing Employment
---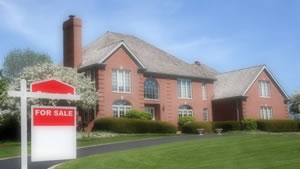 Visitors to Aruba often find that they fall instantly in love with the gorgeous beaches, tropical atmosphere and relaxed community. The beautiful weather present year-round and pristine beaches make Aruba a great place to vacation. But many call it home, and so can you! However, you cannot relocate to Aruba without employment and an established living situation. An emigration to Aruba requires you to have a solid working situation set up before you even arrive. So before you set out on your Aruba adventure, obtain a Work Permit and Residence Permit to legally live and be employed there. Also, you must have an HIV test done and be able to provide proof of good medical health. To prevent criminals and vigilantes from relocating there, the Aruban government also requires proof of good conduct from the country you currently reside in.
Hotel jobs are the number one employment choice because tourism is the top profit maker for the country. Working in an embassy takes specific education, and if you are interested in a hotel position, specific locations can inform you about regulations. While considering your emigration to Aruba, you may decide to set up your own business. Certain industries like oil refinery, construction and offshore banking are all booming business ventures in Aruba currently because they are linked to the successful tourism business. Many endeavors have the great potential to be started up, and many are also for sale.
Handling your request for the necessary permits goes fairly quickly. It takes about a month, and during that time you can focus on obtaining a home. Families can only be granted to come if they are also employed in Aruba. If your request goes through, you are permitted to live on the island for three years. After the allotted time has expired, you can resubmit papers to live there another three years if you so desire. Your request will only be granted if an Aruban is not available to fill the position. Emigration to Aruba can be a very beneficial experience, giving you the chance to live and work in paradise!
The Aruban population is a highly educated collection of people, unlike many large industrialized nations. This is why building your own business can be the best solution for your emigration to Aruba. You will be employing Aruban people as the owner of your own business there, which contributes to the success of the economy in the area. As an emigrant, you want to be someone that the government can appreciate being among their people.