Aruba Beach Resorts
Your Ticket To Paradise
---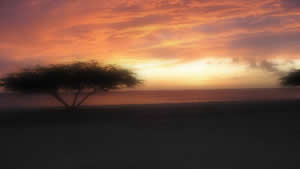 Consider spending your next vacation on the fantastic island of Aruba at one of many Aruba Beach Resorts. You can find adventure there. You could relax there. As a matter of fact you can do just about anything you can image there, all while getting the best value for your money and the most of your time, and you get it all in Aruba.
Aruba's thriving economy is a direct result of the islands influx of tourists. The provides enough jobs on the island to keep the unemployment rate low and the standard of living high. And the locals know well enough that the secret to their success is no secret at all. From the moment you arrive until you depart you are treated as if you were royalty.
With an average yearly temperature that doesn't quite reach 83 degrees, and along with the soothing tropical breezes rolling in off the ocean and over the white sandy beaches and through the window of your resort paradise you will feel as though you may never want to leave. Even better the island typically sees less than 20 inches of rain every year, generally in the fall, so you don't stand a very good change of getting rained on while you are there.
On Aruba you get pristine beaches and crystal clear and clean ocean water along with a heaping helping of fabulous sunshine as well as the special attention a resort vacation features. You get to take it easy or you are free to go wild. The island and the resorts have something to offer everyone's flare.
You can golf, SCUBA dive, explore the local culture or simply bask in the glorious sun, and you can do it all from an Aruba Beach Resort Hotel. Whatever your heart desires, be it a place to lay your head at night or the full featured and fully functional suite of your dreams, your fondest desire can be found at an Aruba resort.
The true adventurer may choose to plan his or her own itinerary while the family vacationer may find it more appropriate to take advantage of one of the multitude of vacation packages offered by an Aruba Beach Resort. Each option is easily accommodated and the resort's sole mission is to make sure you enjoy your stay to the fullest extent possible.
If you are traveling with children you may appreciate the daily maid service or the organized activities designed just for the little ones and you may find the babysitting service the ultimate perk. You may also come to appreciate the sparkling pool or the 24 hour laundry service. The amenities are endless and they are each provided with your own comfort and peace of mind in mind.
Definitely consider a beach resort vacation for your next get away from it all adventure, and by all means explore the myriad of options available at an Aruba Beach Resort. Treat yourself to the life of luxury, even if only for a few days or weeks. Let your next vacation be the most special one yet at a beach resort in Aruba and come home with a lifetime of memories!