Palm Tours
Explore Paradise
---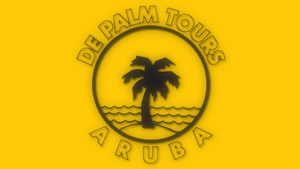 Consider a vacation in the Caribbean. What could be more beautiful and relaxing? Charming restaurants, beautiful beaches, warm, clear waters. Whether you want to glide across the waters or go for an exciting overland adventure, Aruba has a lot to offer, and it's hard to know where to even begin. Palm Tours can help you make the most of your Aruban vacation. In business for over forty seven years, Palm Tours is the largest activities company on the island of Aruba and offers everything from snorkeling and swimming adventures to clubbing and bar-hopping.
A vacation in Aruba is perfect for young single people, looking for an escape where they can really relax and let their hair down. Palm Tours can show you where all of the best hot spots are, so that you can truly enjoy the nightlife. Whether you seek dinner and dancing or a romantic sunset sail, Palm Tours can help you make the arrangements to make sure that your evenings surpass all of your expectations. They can also help you to get decked out in perfect island style by guiding you to all of the best shopping on the island. Spend a relaxing day shopping and dining in town or lay out on the beach. When night falls, Palm Tours will be ready to help you paint the town red.
Families also love vacationing in Aruba because of all of the great activities that are available. Palm Tours offers ATV rides, snorkeling adventures and even different diving adventures. If you have no swimming or diving experience, but long to take a look underwater, check out Palm Tour's exclusive Sea Trek. If you can walk and breathe then you can explore the 375-foot, custom-made walkway, 20 feet under the sea. While underwater feed the fish, check out the sunken airplane and tour bus or just relax at the underwater "café". Unlike anything anywhere else in the world, this is sure to make some memories!
If you are interested in diving, but aren't quite ready to strap on a scuba tank, you may want to check out Palm Tours' exclusive SNUBA program. Part snorkeling part scuba diving this exclusive activity has been featured on the Discovery channel, MTV and other programs. Whatever type of adventure you are looking for, Palm Tours can deliver. Your Aruban vacation will be the vacation of a lifetime with the help of their expert planners.