Watersports – The Adventurous Side of Aruba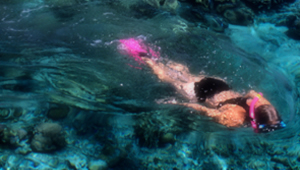 For those of you who think beach vacations are all about lounging on the beach working on your tan, then you have yet to check out the watersports that are available in Aruba. From sailing to snorkeling, your limitations of fun are endless. There really is so much to do that you might find that you have to schedule a return trip just to get everything done. If you are not up for much physical activity, then you definitely should try your hand at snorkeling. There are great coral reefs practically surrounding the entire island, so you can stay anywhere and enjoy the views.
If you go to snorkel, you will have the option of doing so in shallow water near the beach or taking one of the boating trips out in the water and then snorkeling off the boat. Another one of the popular watersports in Aruba is sailing and skiing. You have the option of staying on the boat or being more adventurous and skiing from the back of the boat. You will never forget that experience. There also is this thing called semi submarine, which allows you to see underwater without getting wet. This is great for families with smaller children who cannot swim.
Other fun watersports include the always popular jet skiing. They are so easy to learn how to drive, so do not be shy if you never have tried this before. This is available from most hotels and resorts, but if yours does not provide it, there are plenty of watersport stores around the island that can help you out. Another fun adventure that you can do is parasailing. All you have to do is strap in and enjoy the beautiful views from above the water. For those who have advanced training, Aruba is great for windsurfing.
Because there is so much to do in Aruba in the form of watersports, your vacation is sure to be one for the ages. Your family will be begging that you all go back as soon as possible. It makes for great bonding for families, as well as friends and couples. It is something that you all can look back at the pictures and marvel at how you had the courage to do such a thing. It really is a great way to spend your vacation when you get tired of sitting on the beach doing nothing.