Papillon Restaurant in Aruba is One of the Best
---
---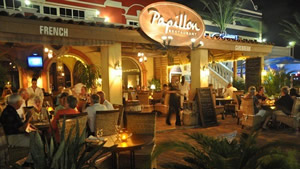 Tourists who choose Aruba as a holiday destination have a lot of choices when it comes to dining out. The town is famous for its notable restaurants which offer a variety of cuisines. One such restaurant is the Papillon. Named after one of the world's greatest prisoners, Henri Charriere, the Papillon Restaurant is famous for its delicious dishes. The restaurant design depicts the hardships which he faced before his escape from the Devil's Island. The place serves French cuisine which is made better with the Caribbean style of cooking.
People who have tried the restaurant feel that it is one of the best eateries in Aruba. The ambience, together with the style and architecture are unique and give the diners a new experience. Those of who have visited it for the first time always come back again, thanks to the delectable dishes.
Located across the Radisson, it is easily accessible. The restaurant has a terrace which is open and always on demand. Though it is spacious, one needs to make a reservation beforehand in order to get a comfortable place to sit. The food continues to allure people from across the world and many feel that the dishes are far better than many French restaurants. The menu is extensive and apart from those listed in it, there are some specials as well which people look forward to.
Many tourists mark the Papillon restaurant in Aruba as a 'must visit' eatery. The great food coupled with the unique design makes it a hot favorite for many. The offer like 'Early Bird Special' which is available everyday from 5pm to 7pm at a fixed price is what makes it even better. It is surely one of the better eateries in Aruba.