Talk of the Town Aruba – Hotel and Beach Club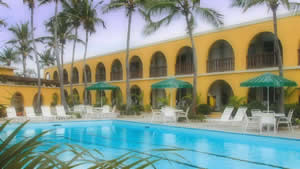 The landscape of Aruba is constantly changing, with many hotels, resorts, and beach clubs constantly undergoing renovations. There are lots of opportunities for people to enjoy various aspects of Aruba throughout the island, and it is one of the most popular tourism destinations in the Caribbean. There is windsurfing, golfing, snorkeling, scuba diving, hiking, bird watching, and all manner of ocean and tropical activities for people of all ages. The island is technically a part of the Netherlands, but many residents speak not only the native language and Dutch, but English, Spanish, and French as well. In this article, we'll take a quick look at one popular resort – the Talk of the Town Aruba.
The Talk of the Town Aruba is a hotel and beach club that offers an intimate, peaceful, and relaxing atmosphere for those that want to explore the island at their own pace and then return to their rooms for a restful, comfortable, and laid back place to blow off some steam and have a quiet end to a long day of activity. The club offers a lot of opportunities for guests to do virtually whatever they want, and is close to many different conveniences – roughly a mile from a small airport, and a ten minute walk from the downtown area of Oranjestad.
The Talk of the Town Aruba also has several events and activities that are sure to please guests, such as submarine tours, scuba diving expeditions, and the Aruba Adventures club that specializes in exploring the rich wildlife and native culture of the island. Whether you are there to experience the ocean, the beach, the island itself, or the people on it, you'll be sure to enjoy a number of unique experiences that you will remember forever.
The hotel features of the Talk of the Town Aruba offer several different rooms, many of which have been recently renovated, providing a brand new look on a traditional architectural design. There are standard double and single rooms close to the beach, apartments that function as independent units, and superior rooms next to the pool with their own patio or balcony. The Talk of the Town allows guests to experience the luxury of a Caribbean vacation without having to put a huge dent in their wallets, as they understand that the draw of the island is not for those who want to sit inside all day – it's the island itself.