Paradera Park Apartments – A Tropical Oasis Where Everything is Close By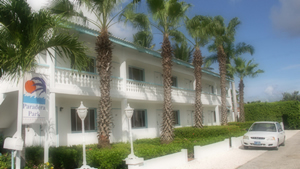 Paradera Park Apartments provide an intimate ambience right in the capital city of Aruba. It is without a doubt one of the island's top quality resorts. The compound is made up of 17 deluxe apartments with either one- or two-bedroom accommodation. As the apartment complex is located in the central part of the island, it is conveniently within walking distance from the major beaches and different shopping centers and dining shops. No wonder, Paradera Park has been described as the apartment complex with that close-to-it-all amenity.
Guests can expect that Paradera Park Apartments are clean and well-maintained. The complex aims to offer world-class accommodation at rates that remain to be easy on the budget. For first-time guests, the resort has studio apartments that are large enough to accommodate three people. Each room comes with daily laundry service and housekeeping, except on Sundays. For tourists who want to mix business and pleasure, all apartment units have telephone that can be used both for local and international calls. Of course, fax and high-speed Internet connection can be provided upon request. Relaxing in Aruba does not mean health buffs will have to sacrifice their daily routines. At Paradera Park, there are trails where one can go jogging or walking. Plus there are also basketball courts and exercise gym at the nearby Parke Curazon where one can sweat things out.
Paradera Park Apartments has also been tagged as the Tropical Oasis due to the green and flourishing tropical gardens within the resort. Here, guests will find a wide array of flowering plants, towering palm trees, and other tropical ornamental shrubs. The gardens provide the perfect backdrop for the apartments which can bring about a more relaxing and refreshing ambience. And in the middle of all the cultivated greenery is a large swimming pool surrounded by a roomy pool deck furnished with lounge chairs, hammocks, and even cabanas where guests can let all their stress and tensions go away.
Indeed, Paradera Park Apartments allow tourists to experience living in Aruba's inland. One will definitely find that the central parts of the island offer attractions that are different from its beaches. The resort also offers affordable car rental services which can be very convenient for tourists who plan to stay on the island for a longer period. Visitors who want to stay at Paradera Park should book their accommodation in advance as many other tourists can quickly fill the apartments.