Enjoy Affordable Accommodations and Fun Activities in Aruba at Perle d'Or Resort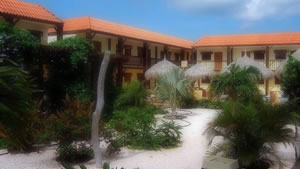 If you're looking to travel to Aruba during these financially challenging times, you might be wondering if you can still enjoy a relaxing vacation without breaking the bank. Fortunately, Perle d'Or Resort offers affordable accommodations and fun activities for students, groups of friends, and families.
Strategic Location for Exploring Aruba
Located in the Noord area of Aruba, Perle d'Or Resort is a small yet cozy resort that is popular among young tourists. What sets it apart from other resorts in the area is its affordable rates, strategic location, and wide range of amenities.
If you want to explore the capital of Aruba, Oranjestad, and try out different restaurant fares and bars, Perle d'Or Resort is just a four-mile drive away. Meanwhile, if you're in the mood for swimming, sunbathing, and playing beach sports, you can easily head to Eagle Beach, which is only two miles away. Other nearby beaches like Palm and Machebo are also easily accessible, and you won't need to rent a car because there are cabs and buses readily available.
Adequately Decorated Rooms with Essential Amenities
Perle d'Or Resort has 96 available rooms, including three types of rooms that cater to different types of travelers. If you're traveling solo, you can rent a standard studio. For two or more people, you can opt for the superior studio, which has two beds, or the deluxe studio, which is bigger than the superior studio and can accommodate up to two people.
Despite its affordable rates, the rooms are clean, adequately decorated, and furnished with essential amenities like cable television, air conditioning, a small kitchen, a refrigerator, a toilet and bath, and a safety box that you can rent.
Plenty of Amenities to Keep You Entertained
When it comes to amenities, Perle d'Or Resort has plenty to offer. Aside from the swimming pool, which is perfect for a refreshing dip or lounging under the sun, the resort also has a fully functional gym, a bar lounge, wireless Internet connection, an Internet Café, laundry services, picnic area, and a patio. The resort also offers event catering, so you can celebrate your special occasions with your loved ones while enjoying the beautiful surroundings of Aruba.
Fun Activities for Everyone
If you're looking for some fun activities, Perle d'Or Resort has got you covered. You can join dance classes, water sports, live music at the bar, and various games and exercise activities like volleyball, Tae Bo, and soccer.
In conclusion, Perle d'Or Resort is a great option for those who want to enjoy an affordable yet enjoyable vacation in Aruba. With its strategic location, clean and well-equipped rooms, and various amenities and activities, you'll surely have a memorable and relaxing time during your stay.
Contact information:
Email: This email address is being protected from spambots. You need JavaScript enabled to view it.
Main telephone: +297 – 5824034
Mobile phone: +297 – 7310119
Address: De La Sallestraat 13, Oranjestad, Aruba
Website: visit Perle d'Or website