Public Transportation – The Easy and Convenient Way to Get Around Aruba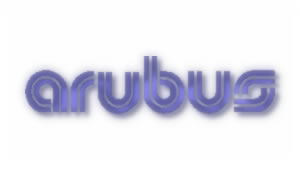 One obstacle all vacationers face on their trip is public transportation. Because they are not familiar with the area, they are never sure whether it is offered or how reliable it is. This results in tourists spending way too much money on rentals. In Aruba, the transportation is run by the government and is very reasonably priced. The great thing about the buses is that they run almost 24 hours. They start their runs at 5:30 a.m. and most run until 1 a.m. They also go to nearly anywhere on the island. Because they have plenty of buses on the small island, you only will have to wait about half an hour in between busses.
The public transportation that is provided in Aruba is called Arubus. Because there is variety in the locations to which the buses travel, most tourists find it is easy to get around solely using the buses. Like anywhere else, there are a few places the buses will not go, but these typically are the lesser known places that people usually do not request to see. Although some people are not that familiar with taking buses, you should not have a problem with it because of how small the island is. Your trips will not be that long.
The main reason people use public transportation while vacationing in Aruba is to save money. The fares are quite reasonable and typically one can use the buses all week and still be cheaper than renting a vehicle. Another reason people use the buses is because they do not want to drive while on their vacation. They do not feel like battling the stress of figuring out the maps and risk getting lost in this unfamiliar place. It is a great way to fully experience the island because you will have the opportunity to mingle with locals while on the bus.
As a tourist in Aruba, you do not have to worry about not understanding your public transportation driver. This is because all of the drivers are required to speak English, Spanish, Dutch and the local language of Papiamento. This makes it easy to ask for directions or suggestions of restaurants and activities to do during your trip. You might even find that you can use them as sort of a tour guide. Your rental car will not be able to do that. You will not have to worry about how you will get around this beautiful island.