Amsterdam Manor Aruba – Classic Dutch Colonial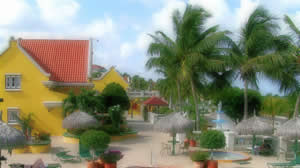 Aruba is home to both some of the most exciting tourist attractions and rich cultural development found in the Caribbean Sea. It is roughly seventy square miles in size, and is home to just over one hundred thousand permanent residents. It provides a great mix of natural beauty, tourism and nightlife, with clashing landscapes from jungle to beach. All of this makes for tons of activities for both nature and ocean lovers. In this article, we'll take a look at one of the resorts that has made Aruba such an intensely popular tourist destination – the Amsterdam Manor Aruba.
The Amsterdam Manor Aruba is a classically designed Dutch Colonial beach resort, which has been family owned and operated for over twenty years. It was designed by a famous Dutch architect, Jan Hubert, and has been a popular choice for tourists visiting the island since its construction. The Amsterdam Manor provides a level of service both to its guests and the island itself that is virtually unrivalled anywhere else on the island, leading to loyal guests returning year after year and the hotel receiving the highly prized Green Globe certification, which is awarded only to establishments that contribute on a significant environmental level.
The Amsterdam Manor Aruba is equipped with over seventy individual rooms, either as studios or one or two bedroom suites. As many of the bedrooms as possible have ocean views, and they come with all the amenities you would expect of a high-class hotel such as this. Some of the most popular amenities include the Passions Beach Bar and Restaurant, a fresh water pool with waterfall and attached kid's pool, and the Sunset Bar. There is free internet access, areas for weddings and other receptions, and tons of activities for guests to partake in.
Aside from the resort itself, the Amsterdam Manor Aruba allows guests to experience many different aspects of the island with only a short trip in any direction. There is windsurfing, fishing, swimming, snorkeling, and other ocean activities just a short walk away. Hiking and exploring can be enjoyed in many of the natural areas of Aruba, and there are countless unique species of flowers, birds, and fish to be discovered. The little beach towns that dot the island frequently hold festivals and parties, and the nightlife of Aruba is a testament to the easygoing yet exciting lifestyle that is so highly prized on this little island.