Fine Jewelry In Aruba Makes Caribbean Cruise Worthwhile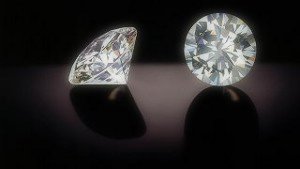 Many tourists cruising in the Caribbean never fail to visit Aruba. It is one of the hottest spots for shopping cheap goods and fine jewelries. Many tourist come for the gold and fine jewelries. Jewelry in Aruba is made from high-grade and unique stones and is sold at lesser prices. Famous jewelry stores abroad sell very expensive gems.
The name Aruba came from "ore" (means gold) and "ruba" (means red). Aruba has been under the Dutch ruling in the past and is famed for mining gold. Nowadays, Aruba is no longer a place for mining gold but a wonderful tourist destination. Tourist come for the gold and precious jewels that Arubans are good at making.
The fine jewelries and gold in Aruba has attracted many tourist especially women. Women always love jewelries because these accessories never go out of style. Unique pieces of gem that is rare to find everywhere are almost available in Aruba. The jewels and many stores in Aruba are ideal shopping avenues for de-stressing from work.
Large shopping centers with open-ceiling style to let natural light enter are found in Aruba. From local shops to designer stores, anyone can buy the item they need and are looking for. Caribbean tourist finds convenience in shopping around Aruba because of the cheaper price. Almost anything can be found in the many shops in Aruba.
There are many vendors along the beach and in the streets of Aruba. This is where tourists get the best bargain price of the items they want especially souvenirs. The local citizens make good handicrafts out of wood, metal and ceramic. The wonderful pieces exude uniquely Caribbean designs. The pieces of art made by locales are rich in Aruban culture.
Most shops have discounted prices because no taxes are being paid by tourist. Tourists also are exempted from taxes when they go home. This makes a good reason for tourists to enjoy their shopping experience.
The best specific place for tourist to shop is downtown. That is, to the shopping capital of Aruba- Oranjestad. From electronic gadgets, apparels, jewelries, antiques and local products, everything is in Oranjestad. The best thing is that these items are sold at very good prices. Bargaining for prices is also possible as Aruban locals are very friendly and allows price negotiations.
A tourist might wonder why windmills and signs of Dutch culture are seen in Aruba. That is because Arubans have Dutch heritage. Some structure of the houses and infrastructures has European touch in them. Aruba is under the Netherlands Antilles group.
Aside from the wonderful shopping experience in Aruba, the beaches also attract tourists. The locals are very hospitable and friendly making tourist love the place. The rich local culture of Aruba is something that any tourist should not miss.
Whether tourist come for fine jewelry in Aruba or do shopping, one will truly enjoy. The tax-free, cheaper goods and wonderful locales will make one come back again. When cruising around the Caribbean, Aruba is the place not to miss.