Shopping – Enjoy the Variety in Aruba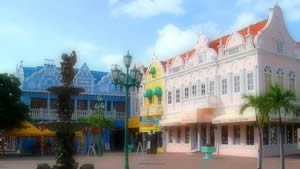 One of the best parts about any vacation is the shopping that you can do. Vacationing in Aruba is no different. There are plenty of shops across the island to satisfy anyone's desires. There are malls, outlets and local shops with interesting merchandise you will want to spend the entire day there. The majority of the centers are located in the capital city of Oranjestad, but there are a few in other places. There even are some shops in all of the hotels and resorts, so you do not even have to leave your hotel to make a dent in your wallet.
You have such variety when it comes to shopping in Aruba. There are arts and crafts stores that will peak anyone's interest. There also are several bookstores, which give tourists a great idea at what life is like on the island. You will be able to read what the locals read. If clothing is what interests you the most, you are in luck in that area. There are about 50 different clothing shops around the island. You will not even be able to get to all of them. The ones you do make it to will be worth your trip.
It will be like a lesson in culture when it comes to shopping in Aruba. There of course will be the tourist attractions with everything that we are use to. Then you will find the shops that the locals use. This is where it gets interesting because it is neat to see the differences in the shops. You will be interested to see how they are different and how they are the same as back home. You also have the cosmetic and jewelry stores. Perusing the jewels of the Caribbean is a great way to spend an afternoon.
If your idea of shopping on vacation consists solely of souvenir shops, there are plenty of those as well. You will find memorabilia you can use to remember your trip to Aruba years from now. You also will be sure to find the best gifts for everyone on your list. They will love what you will find from the shops in Aruba so much they will want to book a trip for themselves. Because there is such variety when it comes to the shops, this activity is a great way to spend some of your time on your vacation to Aruba.