5 Reasons To Stay At Hyatt Regency Aruba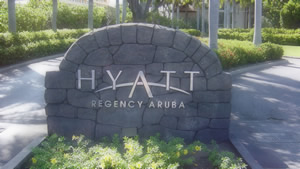 Aruba has some remarkable hotels and resorts to take advantage of including the Hyatt Regency Aruba. At this hotel you will enjoy the luxurious pampering and exquisite features it has to offer. Here are five reasons why you will want to stay at this stunning hotel in Aruba.
1. Rooms and amenities
At the Hyatt Regency Aruba, there are 360 guestrooms that have all been newly renovated. All of these rooms have spectacular ocean, pool or garden views for you to enjoy. Within the room there are modern designs that include fresh, crisp colors of the Caribbean. If you are hoping to relax in the room after a long day, there are 32" LCD TV's for you to kick back and enjoy some entertainment.
2. Dining
When on vacation you want to enjoy everything the new culture has to offer including the food. The Hyatt Regency Aruba hotel has six tempting restaurants for you to enjoy exceptional meals with exquisite flavors. You can dine on the freshest seafood, enjoy mouth-watering pastas, and sample some of the island and South American favorites.
3. Lounges/bars
Aruba has a wild and crazy night life for you to take advantage of with nightly parties, live music, casinos, and exotic drinks. There are clubs like the Copa Cabana Casino bar that is known for its lush beachfront setting. This way you can dance, drink, eat and gamble all next to the gorgeous view.
4. Activities
Outside of the nightlife you will find there is a wide array of activities to enjoy at the Hyatt Regency Aruba. There is a full service Stillwater spa and stay fit fitness center. There is a three-level pool with slides and waterfalls for the kids to enjoy. There are daily activities and games for the entire family to enjoy. Lastly, you cannot overlook the gorgeous white sand beaches that you can enjoy water sports, basketball, tennis, or simply lay back and relax.
5. Local attractions
Aside from relaxing and enjoying a vacation, the other part of going away is to enjoy the local attractions there is to offer. In Aruba you can take part in horseback riding, ATV tours, the Arikok Natural Park, Bubali bird sanctuary, and numerous museums and historic sights. Aruba is filled with culture for you to experience first hand.
Aruba is flooded with some amazing hotels and resorts to take advantage of. The Hyatt Regency Aruba hotel is one of many that you will not regret staying at. This article highlights a few of the many reasons why you will take pleasure in your stay at this magnificent hotel.