Caribbean Cruises
Enjoy Aruba by Boat
---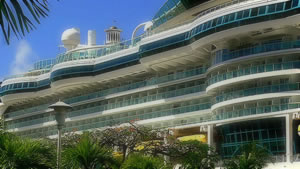 The ideal vacation for many people is not complete without cruises. This makes Aruba the ideal vacation spot because you can enjoy a great cruise and then explore gorgeous beaches. While you are enjoying your relaxing time on the ship, you will be able to take in the breathtaking sites of the clear blue waters of Aruba. The water will be like nothing you saw in person before. It will look like photos from magazines, except better because it is in person. Aruba makes a great place for a cruise destination because of the ports there.
The one place you are sure to visit on Aruban cruises is the capital city of Oranjestad. This is because it is a great port city. Once on land, you will find the capital to be a great place to vacation. It is the busiest and most popular city and beach town on the island, so you will not have to look far for enjoyment. You will have a great selection of shops and restaurants, as well as some of the most beautiful beaches in the world. If weather is a factor when planning your cruise, you do not have to worry about Aruba. It is situated below the hurricane belt of the Atlantic, so you can go year round. Also the temperatures are steady in the 70s and 80s.
Once inland, you also have a large selection of activities other than eating and shopping. Aruba is a great place for water sports, so people on cruises are sure to have fun once on land. Whether you want to try your hand at snorkeling or windsurfing, you will not be bored here. You also can go deep sea fishing if you want something a bit less stressful. If your cruise allows you to stay on land overnight, you will be able to enjoy some of the best nightlife of the entire Caribbean. There are great casinos and theme parties.
Because Caribbean cruises have grown in popularity over the years, so have people's love for Aruba. You will find great variety when it comes to booking your trip because there are so many different cruise lines you can use. This also expands the times in which you can travel. There is sure to be a cruise scheduled for the time you want to go. You will not have to rearrange your trip to meet the demands of the lines.