JADS Dive Center – Come On In, the Water is Great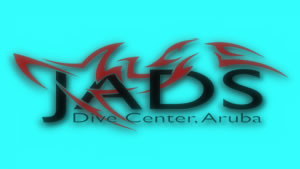 Aruba is one of the premiere vacation destinations in the Caribbean. World renowned for its pristine, white sand beaches and perfect weather, Aruba is also a major scuba diving destination. The JADS Dive Center is a cozy resort that offers personalized diving experiences for vacationers that are visiting Aruba. Located on the south side of the island, and away from the crowds, the JADS dive center offers personalized attention and unusual dive amenities with a relaxing environment to come back to, after a day spent exploring the bottom of the ocean.
The JADS Dive Center offers dive instruction as well as guided tours and night dives. Whether you are a beginner, have been diving for a while or are looking for advanced instructions, their dive instructors are there to give you the personalized training that you deserve. Classes are available for children as young as 5 years old, and range all the way up through becoming an emergency first responder. Dive classes are kept small and the rental equipment is all in very good condition. Whether it is a tank and a suit or an underwater camera and scooter that you are after, the JADS Dive Center offers it. The dive guides even take pictures of your dive that can be purchased at the resort.
If you are an experienced scuba diver, you might want to check out one of the JADS Dive Center's scheduled night dives. With more than eighteen dive sites around the island, including boat dives and shore dives, there are endless possibilities for what you might see. Whether you are visiting a wreck site or the shark caves, the JADS Dive Center keeps their dive groups small, so that your safety and comfort is always guaranteed. There is free transport out to the dive location and a fresh water shower awaiting you when you return.
If you are a scuba dive enthusiast looking for a great way to spend your dive vacation, the JADS Dive Center is the perfect dive resort for you. JADS Dive center is a member of PADI (Professional Association of Dive Instructors), so you know that any instruction that is received there will be top flight. Even if you are just looking to dip your big toe into the amazing world of SCUBA diving, JADS is a great place to start. No Aruban dive vacation is complete without a visit to JADS.
Address:
Seroe Colorado Z/N (Baby Beach)
San Nicolas Aruba, Dutch Caribbean
Tel: (297)5846070
info@jadsaruba.com
www.jadsaruba.com