Great Photography Spots in Aruba
Just a few of the many sights to capture
---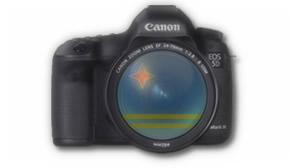 Aruba is without a doubt one of the most beautiful islands in the world. It seems to have it all. Of course, most people head here for the blistering sun and the beautiful beaches, but there is so much more to see here. In fact, photography in Aruba is pretty rampant. Take a good quality camera here and you will have images that you will treasure for a lifetime. Let's take a little look at the best photography spots in Aruba. You could probably fit all of these into your vacation, so try to visit as many as you possibly can.
Let's start with the beaches as this is where the majority of people will be heading. Of course, any of the beaches in Aruba are going to be perfect for taking photographs. However one of my favourites is Eagle Beach. It is here that you seem to be able to get the most stunning views of the beautiful blue sea. As a lot of boats sail through this area you really do get something that will 'complete' the image for you. I suggest for the best images you head down here just as the sun is setting. The water looks absolutely stunning.
If you want to get some sublime images of the beautiful natural landscape of Aruba then you absolutely need to head to Arikok National Park. This is going to be a fantastic day out and there are going to be a number of different locations for you to get trigger happy with your camera around here. This is a great day trip as there is so much to see around this area.
One of my favourite places for photographs is a little bit off the beaten track. That is the 'Natural Pool' located on the Windward Close. This is a beautiful rock pool located close to the coast of Aruba. It is completely enclosed and makes for some great photography. You should be able to pick up a lot of shots around this area. I suggest you set to a low shutter speed in order to capture the tranquil nature of this area, although feel free to let your artistic talents shine through.
The final place I want to mention is De Palm Island. This is an island off the coast of the main island of Aruba. You will need to take a boat to get here. You will need to waterproof your camera first as the best images are going to be located under water. This is probably one of the best places for snorkelling and there is some stunning underwater life to capture. There are also some pretty great places to capture whilst on the island as well.
As I said at the start, this is just a brief outline of the best photography spots in Aruba. These are the 'must visit places' on the island. However, if you wander around camera in hand at all times then I am sure you will find a plethora of different places for you to enjoy.