Education
Study in one of the Caribbean's Most Popular Islands
---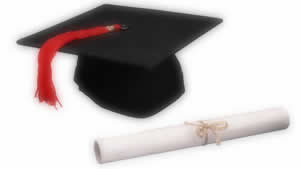 Obtaining a university education in this day and age is very important to many people. There are places all over the world that a person could choose to attend school. Why not choose a beautiful, tropical location like Aruba for your university pursuits? Home to gorgeous campuses with specialized programs designed to fit your educational goals, the universities in Aruba are a great place to get a high-class education that satisfies both local and regional education requirements.
The University of Aruba is a personal, interactive university experience that delivers a big punch in an intimate environment. This school is located in the beautiful historic Las Salle building in Aruba's capitol city of Oranjestad. The friendly, informal atmosphere of UA gives students the perfect environment to receive a beneficial education in Law, Finance, Hospitality and Economics, some of the university's refined categories of study. UA is a fairly young university with dedicated staff and faculty members who are working to continue to develop the University of Aruba in an ever-changing world. The number of professors and lecturers that are employed at this establishment has grown as the school has grown in recent years.
The main goal of taking a three-year program in a Master, is to study the literature and language of Papiamento. The aim of the entire program is to make sure that students know how to research and also provide answers to situations concerning Papiamento language and culture in our society, as well as being able to engage the language of Papiamento based through a mastery of the language itself. When completing this foreign language course, students are then able to fully investigate research and discussions as if it was something they knew all their lives, to be the main authority on Papiamento and the foreign language that they spoke. It also shows a powerful grasp of how to research and learn, through writing a thesis under a professor. When building on your Papiamento Foreign language diploma, the program places strict emphasis on the development of your theory and methods regarding research into the culture, and also being able to take part in debates and be the most knowledgeable on the subject involved and also to provide facts and answers as to how they came to the conclusions they did.
For a different approach to education on the island of Aruba, look into Xavier University School of Medicine. An education from XUSOM is recognized by United States organizations. The curriculum, in fact, is based on that taught in the United States. This medical school is perfect for foreign as well as local students to pursue their medical education that will have standing in the US when they graduate. Everyone involved in the function of this university, from the well-respected Board of Directors to the professors themselves, are confident in what they do and can help any student at this school realize their dreams of becoming a practicing doctor in the United States.
All Saints University of Medicine in Aruba is another medical school on this beautiful tropical island. An education here will lead you to your MD degree and give you the ability to practice in the United States. The curriculum provides a broad, thorough education to all who graduate from ASUM. A specific thing ASUM focuses on is providing top notch education at an affordable tuition cost. If you are looking for a fine medical education, All Saints or Xavier may be the perfect schools for you! On the other hand, if you hope to pursue something in Law, Finance or other category, UA may be for you. Whatever you choose, Aruba's higher education options are desirable because of their curriculums and phenomenal location.