University of Aruba
Small but Mighty
---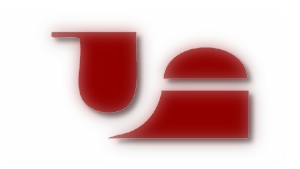 The University of Aruba (UA) was established to offer outstanding university programs that satisfied local and regional needs. The long range goal was to create an educational opportunity for locals that gave them training and education in industries with concerns on the island. In addition, the university established a commitment to encouraging an attitude of lifelong learning in its students. With a current enrollment of 300+ students, UA is successfully educating students in Law, Financial and Economic studies and Hospitality and Tourism Management. In addition, the university conducts research and provides special courses at the request of the Directorates and government departments.
Aruba gained 'status apart' from the Netherlands Antilles in 1986 and the University of Aruba was founded in 1988 to provide a national university and center for learning and development on the island. Since that time over 115 students have graduated with a master title in Aruba Law and over 100 students earned bachelor's degrees from the Faculty of financial and Economic Studies. With this success to build on and a steadily increasing enrollment UA is looking toward the future, planning new courses, to introduce a center for continuous learning and even to introduce a new faculty in Arts and Sciences.
Increasing the educational opportunities for the people of Aruba and the surrounding region is one purpose of the University of Aruba, the other is to strengthen the infrastructure and social architecture of the island by providing highly trained graduates in areas of study that have direct and marked impact on the society and economy of the island - notably in tourism. Every island in the Caribbean can now count tourism as an economic mainstay, and Aruba is no different. By training undergraduates in Hospitality Management, International Tourism, International Business and Strategic Marketing UA helps to create a workforce ready to take Aruba securely into the future.
The University of Aruba is a small university with a big heart that has grown substantially in the 2 decades since its founding. The dedicated staff consists of professors and lecturers drawn not only from Aruba, but from the Netherlands, the USA, Curacao and Puerto Rico. The continuing focus is on quality improvement and strengthening service to the community. Aruba is a small island that is faced with the challenges of the national, regional and even global economic market. With ambitious plans for the future and a growing roster of international students UA looks forward to meeting those challenges in the years to come.
Contact Information:
J. Irausquinplein 4
Oranjestad, Aruba, Dutch Caribbean
Tel: (297)5823901 / (297)5835036
Fax: (297)5831770
URL: http://www.ua.aw/ua/home.do