Faculty of Financial and Economic Studies
Economic Studies for the Real World
---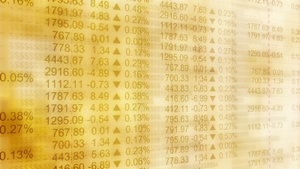 The Faculty of Financial and Economic Studies at the University of Aruba trains students in Accounting, Finance and Marketing. With a deep focus on real world skills and practical application of business theory, the students that successfully complete the programs offered in financial and economic studies enter the workplace with knowledge they can put to use from day one of a job. In today's financial climate with the challenges of the global marketplace it is more necessary than ever for businesses to keep a firm grasp on financial reality and graduates of the University of Aruba are uniquely trained to help businesses do just that.
The Faculty of Financial and Economic Studies is focused on preparing students for the real world of modern business. Classes focus not only on theory, but on application of that theory in the workplace. In too many cases University graduates do not make a connection between what is learned in the classroom and the actual business landscape they encounter upon graduation. At University of Aruba many guest and part time lecturers come from active roles in industry to share the perspective of business 'on the ground'. It is this exposure to working professionals that helps to solidify theory into reality.
No business today can operate without paying close attention to financials and marketing. Students trained by the Faculty of Financial and Economic Studies graduate to jobs in both the private and public sectors. They work for companies large and small, big corporations and private owned businesses. Many will one day own their own business or preside as CEO of a major corporation. It is the knowledge of the real world that awaits the students that drives the faculty to create a curriculum that is up to date and relevant in today's business climate while still providing the background and theory necessary to help students navigate the tricky waters of modern finance.
The University of Aruba is proud that the Faculty of Financial and Economic Studies has graduated more than 100 students in the decade since the program was founded. The combination of theoretical and practical studies turn out students uniquely prepared to tackle the challenges of business in the global marketplace. More and more corporations are refusing to hire without a business related degree, and more small businesses are realizing that a degree trained employee can make the difference between success and failure. University of Aruba students have been trained for exactly this reality.