Experience Aruba's Stunning Landscape from Above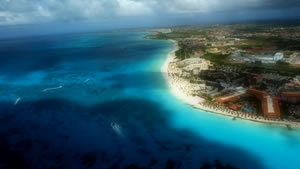 Aruba is a beautiful island in the Caribbean, known for its dry and arid climate. But have you ever thought about seeing this stunning landscape from above? With Aruba's predictable weather, heli tours are easy to arrange and offer an unforgettable experience.
Short Tours that Easily Fit into Your Busy Day
Imagine flying over the rocky shores, sandy beaches, and rolling terrain of Aruba, with a bird's eye view of the entire shore all the way to the horizon. Even if you only have an hour or less, short tours are available for those who want to see Aruba from above but have other things to do that day. And for a truly unforgettable experience, take a sunset ride with in-flight dining and watch the gorgeous sun fall below the horizon while dining on scrumptious cuisine.
Different Tours to Suit Your Preferences
Different heli tours offer different options of what parts of the island you fly over. Short tours may give you a peek of the island's lovely beaches lined with world-class hotels, while longer tours are a great way to see the entire island from above in a single tour. The helicopters are comfortable, quiet, and equipped with superior leather seats, providing a smooth and luxurious flight that you'll remember for a lifetime.
A Unique and Resourceful Way to See the Island
So why not consider a heli tour in Aruba? It's an ideal way to see the island in a unique and resourceful way, without having to spend more money or time trying to see as much of the island as you can during your stay. Experience Aruba's stunning landscape from above and make your trip to Aruba an unforgettable one with Aruba Heli Tours!