Ritz-Carlton to come to Aruba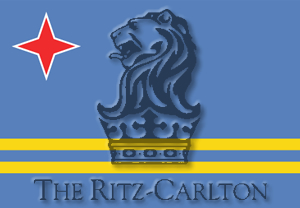 The Ritz-Carlton Hotel, part of the Mariott International Inc. is set to become part of the Aruba family. The Ritz-Carlton in Aruba is expected to open up in early November, 2013, so for those looking to travel to the great island – you now know where you will want to stay!
The building will be placed on Palm Beach, on the east coast of Aruba. Aruba is well known for being a beautiful scenic area to visit, with a rich history and some of the most awe-inspiring views you can find on the planet, set just off of the lovely country of Venezuela, it has that fantastic movie feel to it, and is expanding all the time in tourism and facilities, with tourism being a huge part of the income of Aruba.
The building will have an eye-watering three hundred-and-twenty guest rooms and a meeting area for people to convene to enjoy the day together. It will not only host rooms though, it will have four separate restaurants, various swimming pools, a casino inside the hotel and also a fitness centre – giving you ample opportunity to relax, have fun, or work up a sweat, all from the comfort of your hotel.
Part of the massive Marriott brand, who own some of the greatest hotels in the world, it has at the time of writing 81 different buildings across 26 countries on the planet, however six of these buildings are in the Caribbean – proving the theory that these areas the real dream locations to visit.