When in Portugal what to see?
Well, I live in Lisbon most of the time but if I was a tourist in my country I would definitively start by taking a few days to get to know the westernmost European capital, Lisbon. The city is beautiful and places like the Baixa area (the city downtown area), the Jerónimos Monastery and the amazing Bullfight arena of Campo Pequeno are not to be missed. This last one is both a magnificent and unique building in terms os architecture where the Mourish influences are always present tough it has only been built around 1900 (and recovered a pair of years ago).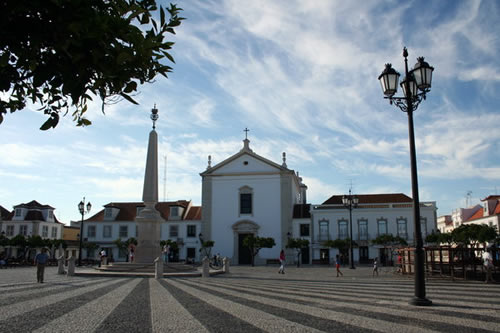 Near the Portuguese capital Lisbon, a day tour to villages like Cascais (near the beach) and Sintra (on the hillside) are also mandatory. These villages have many stories to tell and centuries of history associated to them. Both are home to some of the most beautiful palaces and castles Lisbon area has to offer. In Cascais make sure to take a walk on the sands of the Praia da Rainha (the beach of the Queen) and in Sintra, besides the obvious Pena Palace and Mourish castle, I would recommend an extra visit to the city park.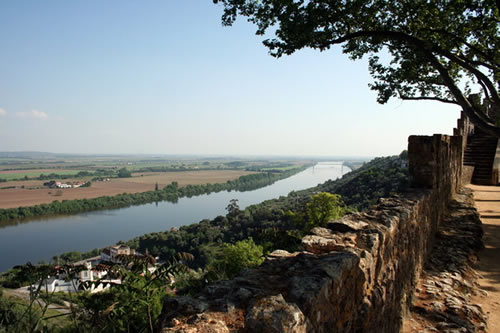 Still in the capital area of influence consider a visit to Santarém. The city is rather close to Lisbon (80 km away) and it offers several beautiful spots to visit. The old castle for instance comes with the most amazing view. From the top of the mountain where it stands it would be for sure an easy taks for D. Afonso Henrique's army (the first King of Portugal) to control all the plains surrounding the Tagus river. Santarém is the capital of the Ribatejo district and it's a city specially well preserved. Circling in the streets of the old city center will transport you far back in time.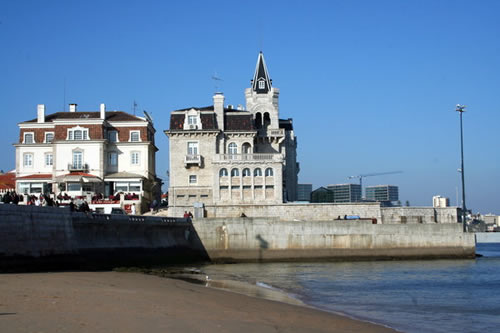 Leaving the capital area a visit to the South of the country is a "must do" for all beach lovers. In the Alentejo coast you'll find several natural and rather unexplored beaches near places Vila Nova de Mil Fontes, Zambujeira do Mar (here avoid the Summer Festival unless of course you like loud music) and Odexeixe. A bit far to the South you'll reach the aera of Algarve, home to the most know beaches in Portugal. Here, you can expect to find next to the golden sandy beaches that extends for several kilometers a mixture between old Portuguese architecture and many recent apartment buildings. Near to the Spanish border, the small and characteristic city of Vila Real de Santo António is one of my personal favorites.
Ending this article, I estimate that a road trip like this would be apropried for a 2/3 week period - 4/5 days in Lisbon and the rest in the South. One last note for the Portuguese people (very nice people that enjoy to have visits) and for the amazing food you'll be tasting in this vacations! Well, I guess that's about it, hope I've inspired you to visit my country so - see you soon!
Author bio: Joao lives in Portugal and writes regularly about travels on his Vacation and Travel Photos site. In his spare time he enjoys activities like traveling, cycling and photography. He also takes part on the Open Galleries project where he shares some of his photos.
Aruba is a great honeymoon getaway for couples who want to play and relax in a warm, sunny, beachy island environment. Aruba, for those of you who are not geography buffs, is located about 15 miles off the coast of Venezuela, in South America. Its climate is hot and dry, with an average year-round temperature of a balmy 82 degrees.
Where to Stay in Aruba
Aruba offers a wide choice of hotels to suit all budgets. You can also book a stay in one of Aruba's hotels that participate in the One Cool Honeymoon program, in which honeymooners are welcomed to their stay with goodies including a bottle of wine and many other treats and gifts.
Things to do in Aruba
Aruba is the perfect getaway for romance, with gently windswept beaches and welcoming divi-divi trees. You can relax on the beach, enjoy a long walk on the miles of white beaches, and even explore the coast by boat, where you will discover many hidden coves.
There are also opportunities to explore the hills and travel to Yamanota, the island's highest peak, either on foot, by mountain bike or on horseback. Some other favorite honeymoon adventures include visits to beautiful Palm Beach, the serene Spanish lagoon, the splendid rock formations of Ayo and Casibari and the secluded coves of Andicuri.
There is also an abundance of unique shopping and dining opportunities where shoppers can find everything from locally handmade crafts to international treasures, and can dine on cuisines from all over the world as well as enjoy many of the local flavors.
And when the sun goes down, the fun gets even hotter with Aruba's many casinos, discos and nightclubs. No matter what your style Aruba has something great for every Honeymooning couple.