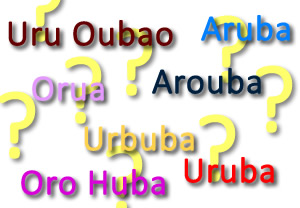 If you are looking for a fantastic place to visit for a vacation, then you honestly cannot look any further than Aruba. This is the perfect place for singles, couples and families alike to grab a couple of ways, engage in some waters sports, and of course, have a little adventure exploring the vast landscape of this island. Of course though, we all know about the vacation opportunities about Aruba, what many people don't realize however is the rich history surrounding this beautiful place. Let's have a quick look at how this wonderful area has developed into the Aruba that we all know and love today.
Let's start with the original inhabitants of the area, we often refer to these as 'Indians'. Now, I won't lie, not much is really known about those that originally inhabited Aruba, although the influence they had on Aruba is still being felt today. In fact, just by reading the name 'Aruba' you are already looking at some of the influence they had. This word is Indian in origin, and it is believed to be the words Ora and Oubao, which means Shell and Island respectively. There is also another translation which could indicate Uru and Oubao, which means literally Canoe Island. In recent years, many people have actually been veering towards the second option here as they believe that the island was originally inhabited by Indians that used canoes to get across. Sadly though, it is unlikely that we will ever know the origin of the name.
It was until the 17th Century when variations of Aruba started to appear on maps, this included words such as Orua, Urbuba, Arouba and Uruba.
**** End of part 1 ****
History of Aruba, Part 1. The Name - Publisching Date: 13th of June 2013
History of Aruba, Part 2. The Arowak Indians - Publisching Date: 16th of June 2013
History of Aruba, Part 3. The Spanish - Publisching Date: 19th of June 2013
History of Aruba, Part 4. The Dutch - Publisching Date: 22th of June 2013
History of Aruba, Part 5. The English - Publisching Date: 25th of June 2013
History of Aruba, Part 6. Gold and Phosphate - Publisching Date: 28th of June 2013
History of Aruba, Part 7. The Aloe - Publisching Date: 1th of July 2013
History of Aruba, Part 8. The Oil and WWII - Publisching Date: 4th of July 2013
History of Aruba, Part 9. Separation - Publisching Date: 7th of July 2013
History of Aruba, Part 10. Independence - Publisching Date: 10th of July 2013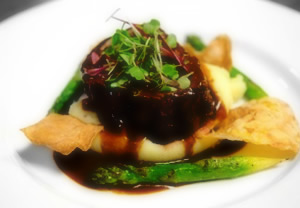 All across the island of Aruba, there are constant changes to the shacks all across the land. The majority of small café shacks are beginning to turn into elegant, beautiful restaurant. As well as seeing continental dinners and restaurants opening up all the time, more Aruban cuisine restaurants are beginning to open up, providing tourists with the chance to try out some brilliant cuisine.
Lacking a local cuisine from generations ago, the Arubans are beginning to find a way to blend their culture and the cultures which are beginning to make up the islands food culture. With Dutch heritage long setting up Dutch-style foods, the importance of South American immigrants, and international businesses beginning to move over, there is a new clash beginning to create a unique, distinctive culture on Aruba/ If you are intending to visit, then check out these restaurants – they provide you with a wide variety of options, including the unique blend of Aruban local cuisine;
Flying Fishbone
With a very unique layout of the restaurant, placing even some tales in the water to allow you to have a water experience when enjoying your meal. Set in Savaneta, this Aruban restaurant offers some extremely different dishes, from shrimp casseroles to barracuda. While seafood is the main dish on offer, there are various types of steak and other great meals that are worth trying – overall, a fantastic and cheery restaurant which is very easy to enjoy, and well-priced.
Screaming Eagle
With a very different to your average restaurant, this luscious restaurant provides you with a fantastic red glow as you enjoy your meal. With food as outstanding as it looks and smells, the real style in the food here is the succulent tastes. Anything from duck liver crème and grilled lobster, to shiitake-and-pine sauces with a tenderloin steak, there is a massive amount of selection and quality at Screaming Eagle.
Yemanja-Woodfired
One of the biggest premiere restaurants in the whole of Aruba, opened in 2007, is by far and away one of the most popular restaurants and well-respected in the whole island. Named after a sea goddess, the huge cuts of meat provide you with a fantastic grilled taste, where value and quality trumps presentation. Yemanja is a no-nonsense restaurant, there is a fantastic array of selection on the menu, while making sure the restaurant is extremely fun and comfortable to sit in and enjoy.
Overall, Aruba offers a lot of restaurants, and the beauty is that lots of restaurants offer different styles of food. This means you can really get a lot of different styles of food from everywhere you enter – Aruba is certainly somewhere which has a very underrated food culture, and we highly recommend you check it out.