Come summer and it is time for the entire world to go for a vacation and spend time with their family and friends. Be it any country or continent, summer is always special and it rejuvenates people who are sick and tired of their grinding jobs. Planning for a vacation is very important and you must make the arrangements properly if you want to have a hassle free tour.
Red Light District
The Other Side of Aruba
---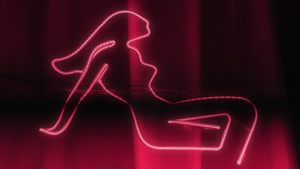 While many visitors to Aruba come for the beaches and day spas, others come for a different reason. Sint Nicolaas is the second capitol of Aruba and home to the main red light district on the island. This location, the oldest village on Aruba, was once a lively port during the old refinery days. Now its purpose is mostly to serve as a tourist spot. It is on the opposite side of the island from the current capitol city of Oranjestad. There are well over two dozen appealing bars to choose from, each with three to five Columbian or Venezuelan girls ranging in age from early to mid 20s. They stand at the entrance of the bars to entice potential customers. Each girl is on call all night long. It is important to mention that Aruba is a Dutch island, and prostitution is legal here.
Each bar in the red light district of Aruba operates from about 7:00pm to 2:00am, Monday through Saturday. Be careful outside the bars at night because there can be some shady individuals that could want trouble if you approach them. Ignore them and they will ignore you. The bars in San Nicolas have very reasonably priced beverages and other services. The United States dollar is accepted everywhere in Aruba, but use the local currency, Arabian Florins, for payment to the bar workers and the girls.
Each girl has their own private bedroom above the bar or cottage behind the establishment which they operate from. Every part of the girls' employment is particularly regulated in Aruba's red light district. Each girl is employed with a temporary work visa for 90 days. Before they are hired, they must undergo rigorous government regulations, including health checks and weekly screenings during their service in the red light district. Each bar has many women to choose from and they only take the top picks. If you find someone during your visit that interests you, you will be expected to buy a few drinks, pay the bar a fee which and the girl will take you to her room. Don't forget to tip her in the morning!
Because the Aruba red light district is an establishment that operates in the evening and late into the night, it is wise to have a rental car instead of counting on the public transportation system to get you back to your hotel after the evening is over. Taxis and buses end their services long before you will be ready to leave.
Where to find Aruba's Red Light district